Fortnite Season 3 is, officially, one week old – at least, as far as challenges are concerned. So far, the lists of challenges have been relatively easy. We haven't been running around the map, looking for specific items, at least.
The Week 2 challenges go live on June 25 at 9:00 AM EST. Thanks to Fortnite data miners, we were able to take a look at them a bit early. This week, we'll be scoring goals, using Ziplines, and killing Henchmen. Here's a look at the full list of challenges for Week 2.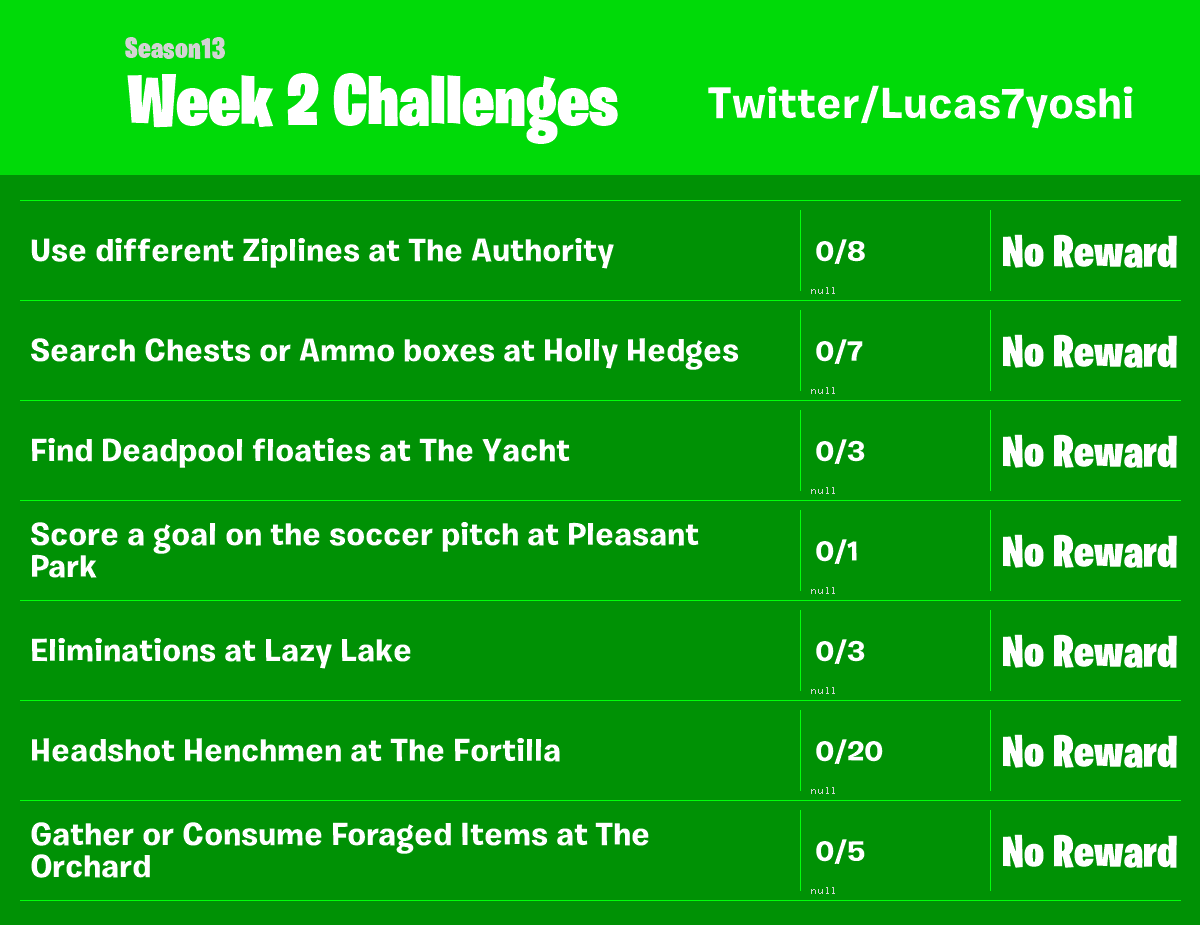 Most of these challenges are straightforward. The only one that may require a guide is finding Deadpool floaties at The Yacht, but we covered that in a separate article. Scoring a goal, using Ziplines, and shooting Henchmen in the head is easy enough.
If you're not a regular at The Orchard, you can find it to the north of Frenzy Farm. It's been on the map since Chapter 2 Season 1. You'll find apples all around as well as some fruit boxes in the main house. Happy hunting!