Fortnite fans are still waiting on the long list of cosmetics that were leaked in the initial Season 3 patch. Epic have been, understandably, slow to roll them out. They want players to pick up the Battle Pass first, then head to the Item Shop to spend some extra V-Bucks.
We have seen a few leaked skins and emotes come to the shop, but nothing major. Well, it appears as though a new bundle is on the horizon. These skins will likely come as standalone cosmetics with the option to buy them as a pack – similar to what we saw with other bundles in the recent past.
According to data miner FireMonkey, the bundle will include Ghost Hush, Ghost Wildcard, and Ghost Chaos Agent. Reportedly, these will all be new skins and won't be available as selectable styles to those who already own Chaos Agent, Hush, and Wildcard.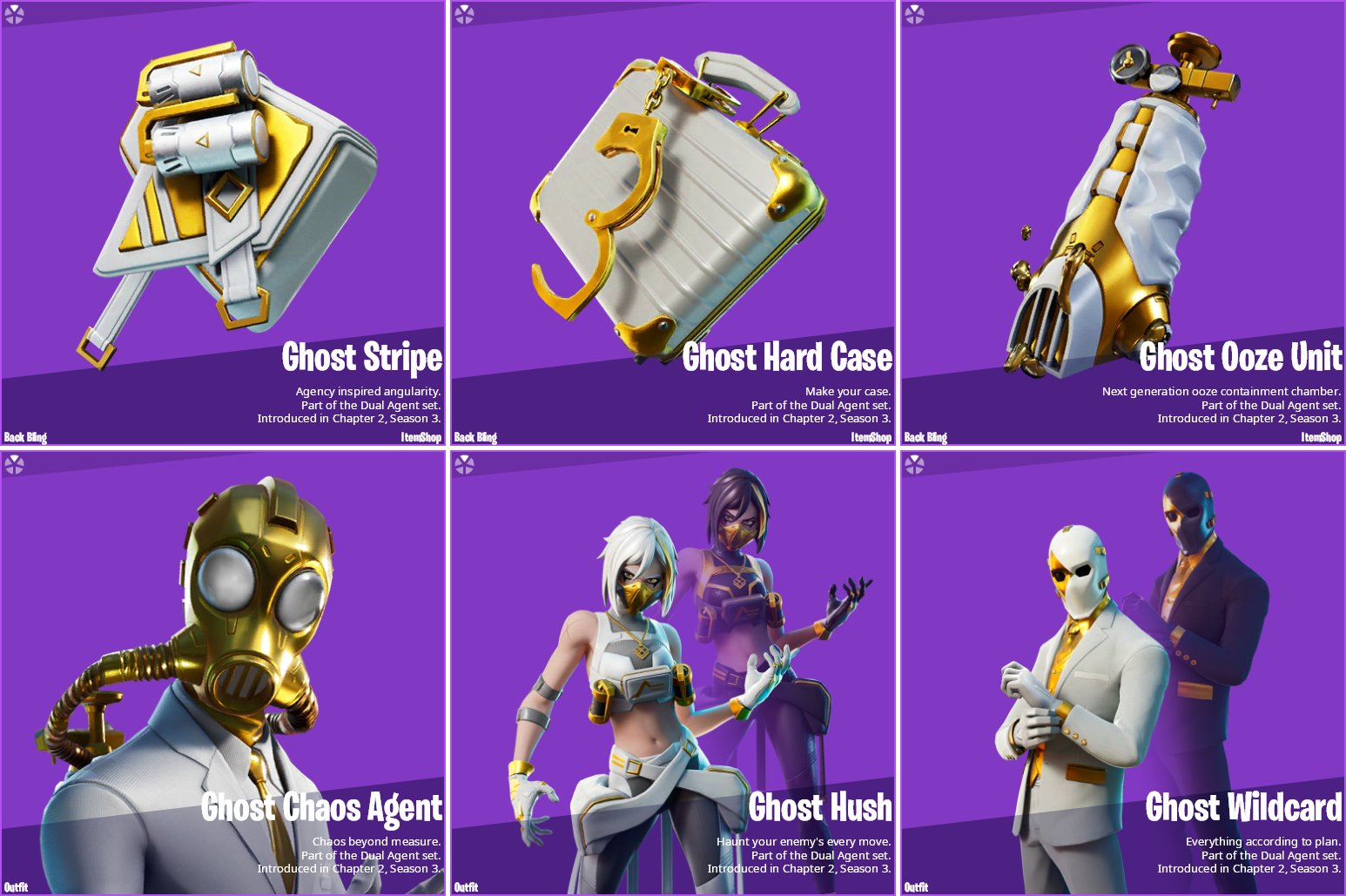 The Ghost Chaos Agent skin is particularly interesting when you look at the plot of Fortnite. Before Season 3 released, Epic re-released the skin with the message, "It's not his final form." Fans wondered about this phrase, and the new skin might be our answer.
Within the plot of Fortnite, it appears as though Midas and Chaos Agent joined forces at the end of Season 2. In Midas' locker, you could see the golden helmet of Chaos Agent, hanging in his collection. This could be the in-game version of the style.
Plot aside, these are some awesome new skins and look to become some of the more popular sights in Fortnite Season 3 when they eventually come out.