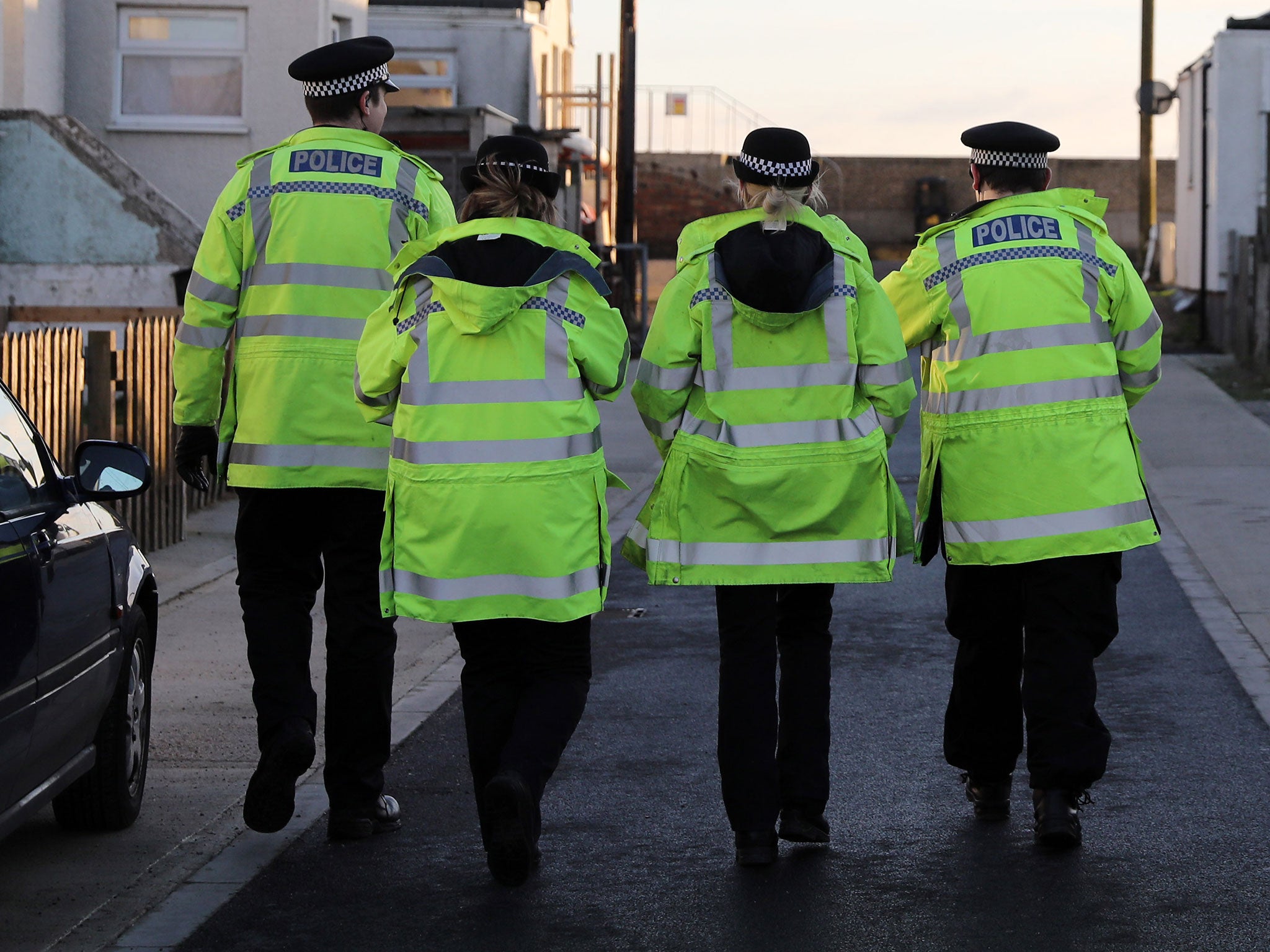 A new law that would double the prison sentences given to people who attack emergency workers is being brought forward by the government.
Ministers want to increase the maximum punishment from one to two years' imprisonment after a rise in assaults.
The law would cover emergency services staff including police, prison officers, paramedics and firefighters.
More than 11,000 people were prosecuted for assaulting an emergency worker in 2019, the Ministry of Justice said, and the Conservatives' 2019 election manifesto vowed to consult on increased sentences for assaulting emergency workers.
The law was first created in 2018 and covers physical attacks as well as spitting and coughing, which has become a concern during the coronavirus pandemic.
Robert Buckland, the justice secretary: "The debt of gratitude we owe to our emergency workers has never been greater. Every day they risk their lives to protect ours — they should never face being punched, kicked or spat at.
"Anyone looking to harm prison officers, police, fire personnel or health workers should be under no illusion — your disgraceful behaviour is unacceptable and you will feel the full force of the law."
The Ministry of Justice said as assessment suggested the impact on the prison population would be "negligible" after the Public Accounts Committee warned they could run out of space by 2023.
Martin Hewitt, chair of the National Police Chiefs' Council (NPCC), said the change would "send a clear message that society will not tolerate abuse of our emergency workers".
The government has also pledged to introduce a law that would allow dangerous drivers who kill people while speeding, drunk or using mobile phones to be jailed for life.
The current maximum sentence for causing death by dangerous driving is 14 years.
Pc Andrew Harper's killers jailed
The number of recorded attacks on police officers has risen in the past five years, and the latest figures show that assaults on emergency workers rose almost a third in July, compared with the same period last year.
Speaking earlier this month, Mr Hewitt admitted that police leaders had "pushed very hard for effective reporting" by officers, which may have contributed to the rise.
"In the majority of cases there won't be a physical injury, it will be some other form of assault," he added.
The dramatic rise in recent months is believed to have been largely caused by deliberate spitting or coughing by people claiming to have coronavirus, which is recorded as assault.
In a recent survey, 88 per cent of officers said they had been assaulted during their career, with 39 per cent having been attacked in the past year.
The proposed law was announced amid a recruitment campaign sparked by Boris Johnson's pledge to hire 20,000 police officers within three years.
More than 100,000 people have so far applied, the Home Office said, and 4,300 additional officers have been recruited to date.
Officials believe police forces are on target to hire 6,000 additional officers in England and Wales by March next year.
New adverts being released on Tuesday aim to encourage applicants from a "range of backgrounds" following criticism of diversity within policing following Black Lives Matter protests.