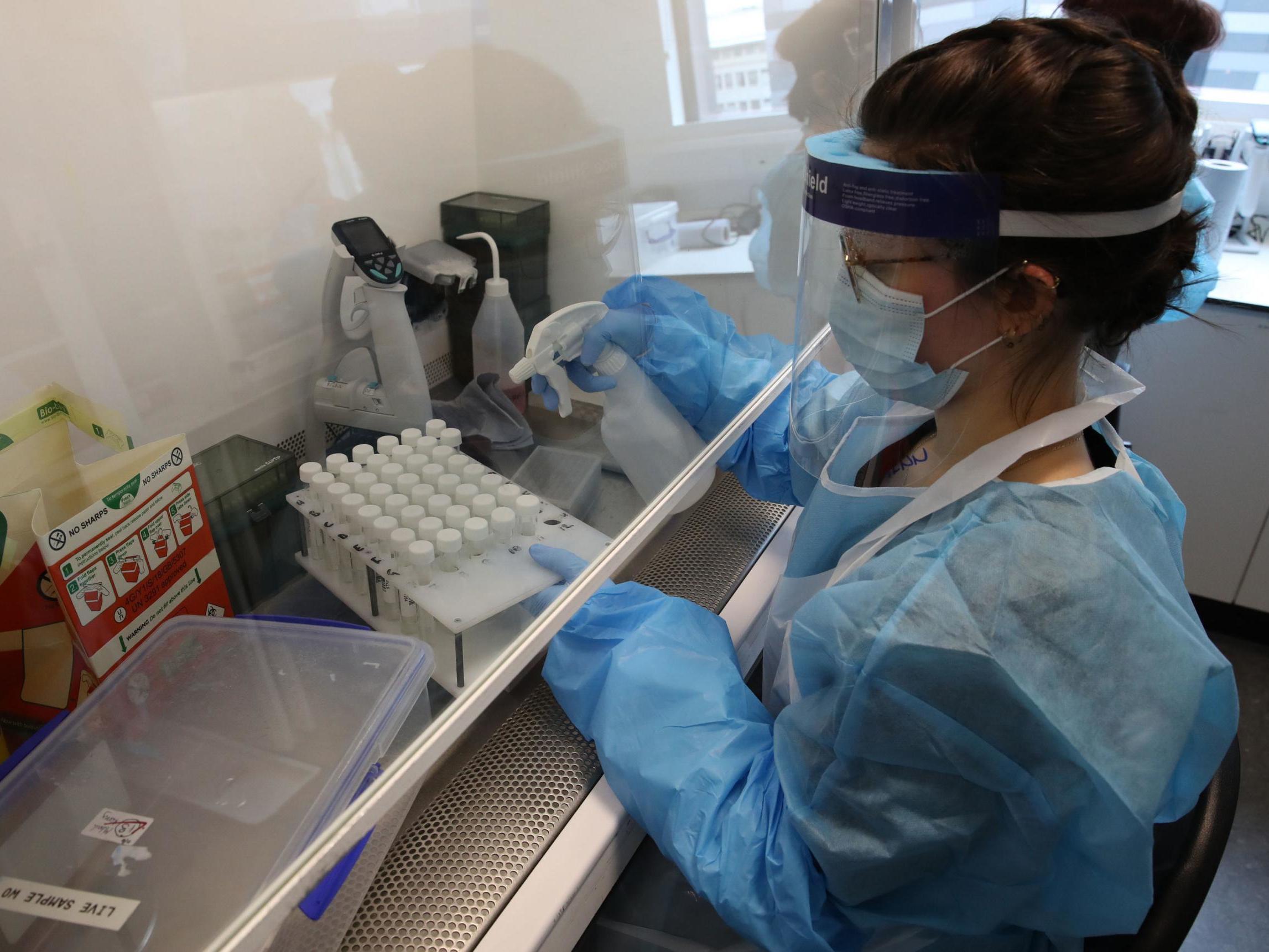 W
idespread complaints of no coronavirus tests being available for people who need them, or in some cases only if they're prepared to drive hundreds of miles, are seriously eroding confidence in the government's test-and-trace service.
Matt Hancock, the health secretary, who only months ago was urging anyone in doubt to get a test, has accepted a surge in demand for tests is behind the problems and it could take weeks to sort out.
The secretary of state has suggested tests could now be prioritised for key workers and those in clinical need, following reports of doctors and nurses being unable to work because they can't get tested, and treatment for patients being delayed.
The question many are asking is: why have the government's centralised Lighthouse laboratories come unstuck now, especially as the rise in demand had been predicted months ago?
For an answer, it is worth returning to the decisions made early in the crisis and the choice to centralise laboratory testing in three Lighthouse labs as opposed to ramping up the capacity of the NHS and smaller labs at universities and private companies.
The first problem is staffing and creating from scratch labs to handle tens of thousands of virus samples every day. The Lighthouse labs initially benefited from the experience of many university and lab technician staff who had little else to do during lockdown.
They created the labs and the processes needed to get testing going, and initially the labs delivered significant extra capacity from the 5,000 daily tests the UK was capable of in March.
In the summer, many of these experts returned to their universities and the Lighthouse labs have been forced to recruit staff who in some cases will spend their shifts just opening thousands of sample bags.
Earlier this month, the question of workforce supply was recognised as an urgent problem by the government.
Boris Johnson wrote to dozens of universities asking for "urgent support" on testing and said "one of the most significant challenges in scaling up capacity is the qualified workforce needed".
The prime minister went on to ask universities if they would release, for a second time, the experienced staff who had previously worked at the labs.
The letter also stated the five Lighthouse laboratories in Milton Keynes, Manchester, Glasgow, Newport and Cambridge needed 400 students and technicians, with the PM hoping people would sign up for six- or 12-month contracts.
The second major issue with centralised labs is the logistics of moving huge numbers of test samples around the country. The labs have faced significant issues with broken and leaking samples as well as tests having to be sent to other labs.
This all takes time and is one factor in why some tests such as home kits are taking three days or more to turn around.
NHS labs for coronavirus testing, under the pillar-one branch of the system, have performed better – with faster turnaround times and better local oversight and reporting.
In some cases, local hospitals and councils have quietly abandoned the Lighthouse labs route and where possible are testing their own staff, patients and local care home residents themselves.
This won't be possible everywhere and for those unlucky enough to be waiting in a queue, they may well find their self-isolation ends sooner than they can get a test.