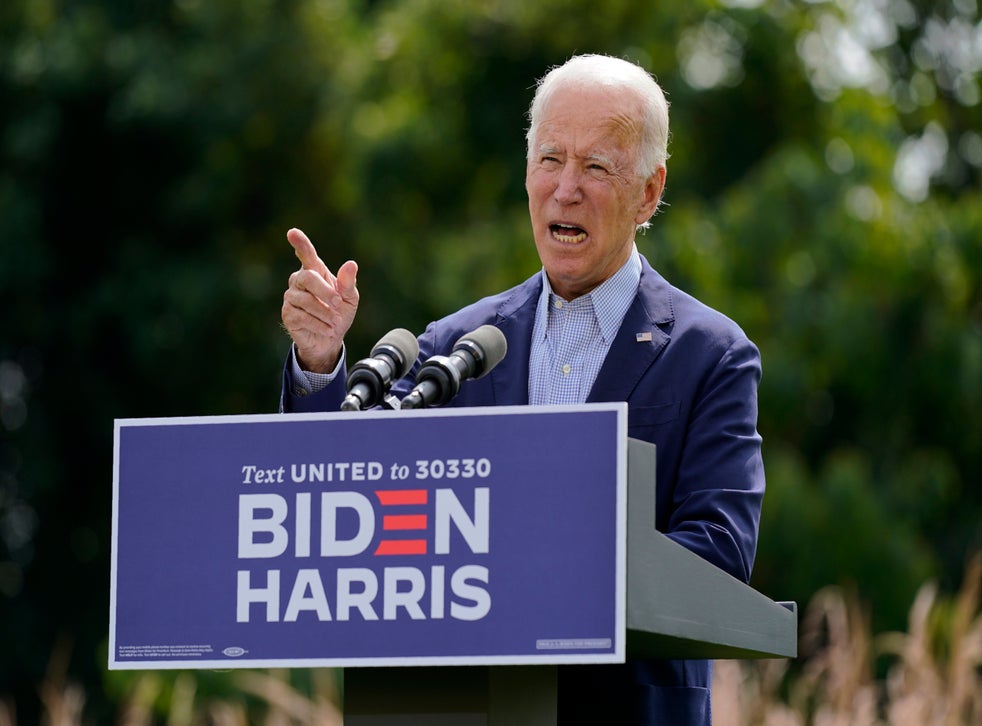 Joe Biden called Donald Trump a "climate arsonist" on Monday as he condemned the president's reluctance to protect Americans "from the ravages of climate change".
The Democratic presidential nominee used an address in Delaware to denounce his opponent, whose visit to the scene of wildfires in California was widely derided amid accusations Democratic leaders on the West Coast allowed trees to "explode".
On Tuesday, the 77-year-old will take his election campaign to Florida, where is expected to make an appeal to the state's Latino and Hispanic voters.
Please allow a moment for our liveblog to load