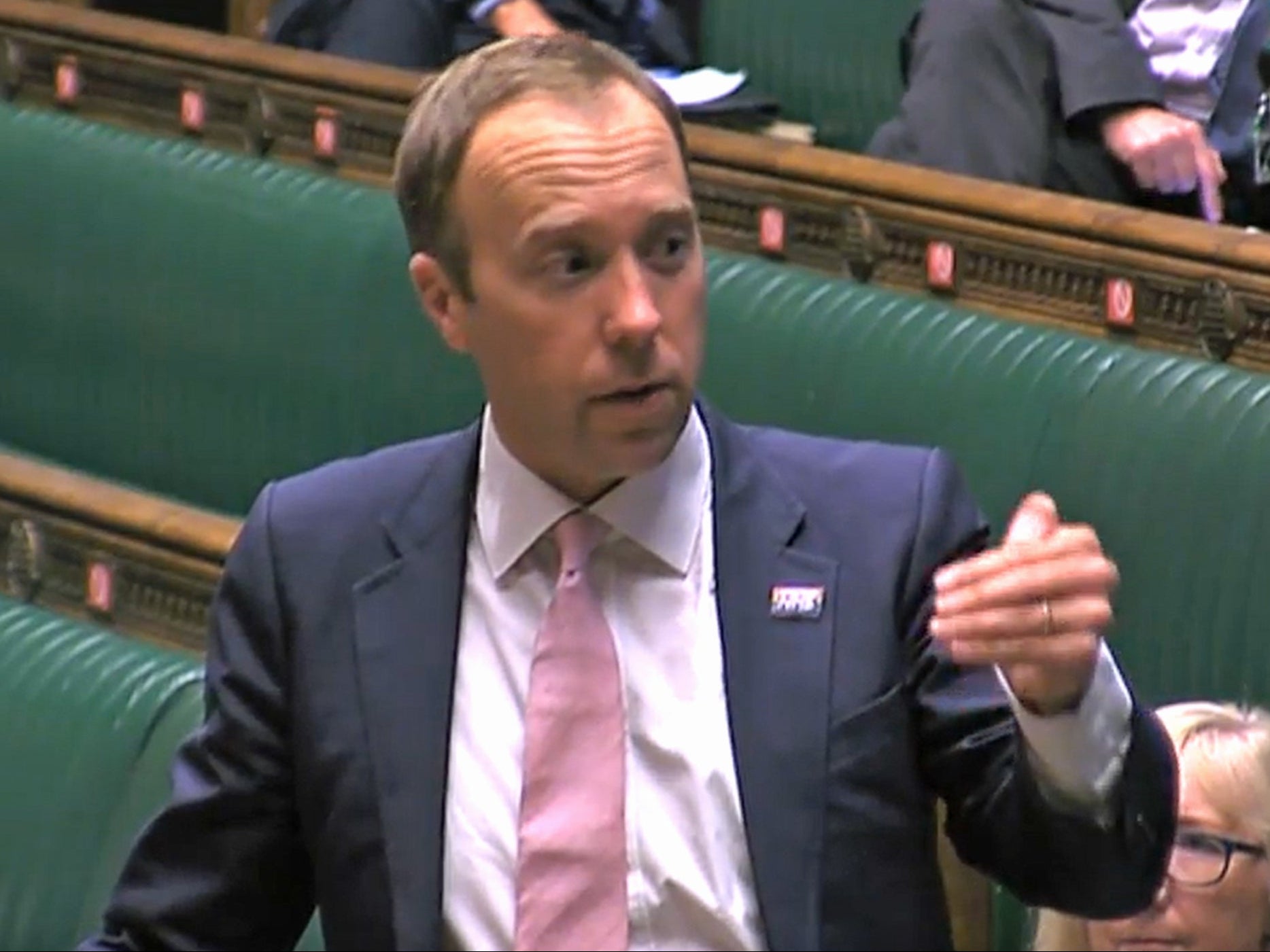 Does the following sound familiar?
Kids have gone back to school and now one of them's got a cold and a bit of a temperature. Just like they do every year. Probably nothing to worry about. Except that this year, they could be passing around a deadly disease, so they need to have a test. But there are no tests available so they'll have to stay home. And so will their sister. And you'll have to self-isolate, and so will everybody else in your household.
And so, with that same deadly pandemic stalking the land, Britain accidentally brought itself to its knees through the common cold. The eighth biggest economy in the world, or whatever it is these days, taken down by the sniffles.
If it sounds familiar, that's because it is. If it's not happening to you it's kicking off on your Facebook and in all of your WhatsApp groups. And it's not just in schools. NHS workers are stuck at home in ever larger numbers because they don't know if it's safe to go in.
The testing centres in the country's coronavirus hotspots like Oldham and Bolton are suffering something of a system meltdown.
And it was precisely to avoid this highly foreseeable situation that the health secretary, Matt Hancock, has made a Very Big Deal about how important it is to increase coronavirus testing capacity. And it is precisely because he has failed to achieve it that he turned up in the House of Commons, yet again, to try to explain away the unexplainable, and to fail yet again.
Maybe it's the consequence of the long, grinding years of mono-purpose Brexit government that has shifted the window on what a politician imagines they can get away with. The constant, attritional Westminster warfare over internecine and entirely constitutional matters had the effect of elevating political debate to an almost synthetic realm. The average man in the street, for example, would be forgiven for not entirely understanding how it was he came to vote for a prime minister holding an "oven-ready deal", who won a huge majority and who is now staring, nevertheless, down the barrel of what is commonly termed a "no-deal Brexit". What happened to the deal? What happened to the oven? Does the average man know or care that, well, there's kind of two deals really, one for withdrawing, one on future trade, and they're kind of linked but not really and well yada yada yada.
So much of this, for so long, and perhaps you come to forget about the trifling thing called actual real life. The realm of the real has been almost entirely forgotten, and Matt Hancock really can stand there and deny the world as it exists around him.
Yesterday there were precisely no coronavirus tests available in any of the 10 major Covid-19 hotspots all around the country. None, to be precise, in Bolton, Salford, Bradford, Blackburn, Oldham, Preston, Pendle, Rochdale, Tameside or Manchester.
Asked what was going on, Mr Hancock explained that, as ever, he had been a victim of his own success. Or rather, we all had. The first defence that was offered is that the UK is doing more tests than any other country in Europe. Which is dubious in truth, to say the least, and is, nevertheless, a little factoid that is of little use to the family trying to avoid two needless, and economically ruinous weeks stuck indoors for the sake of a five-year-old with a minor cold.
Last week he said all this would be sorted in two weeks. One of those weeks has gone now, so Jeremy Hunt asked him if that meant it would be sorted next week. But two weeks has now become "a matter of weeks".
A matter of weeks. How many weeks are there in a matter? A life is a matter of weeks. Dinosaurs walked the Earth for a matter of weeks, a matter of weeks ago. Best to think of all this being sorted as, you know, more of an aspiration. A hope.
Which is itself difficult. Because the only plan in town is what's been deliberately sold as Operation Moonshot. 10 million tests a day, every day, the results back in an instant.
Trouble is, when you're trying to cover your arse by promising the impossible, you do have to get the absolute basics right in the meantime.
Or everyone will think you're just flailing about in the darkness, making it up as you go along, trying to make it through to the next day, and the next phoney promise to make up for the one you just stopped keeping.