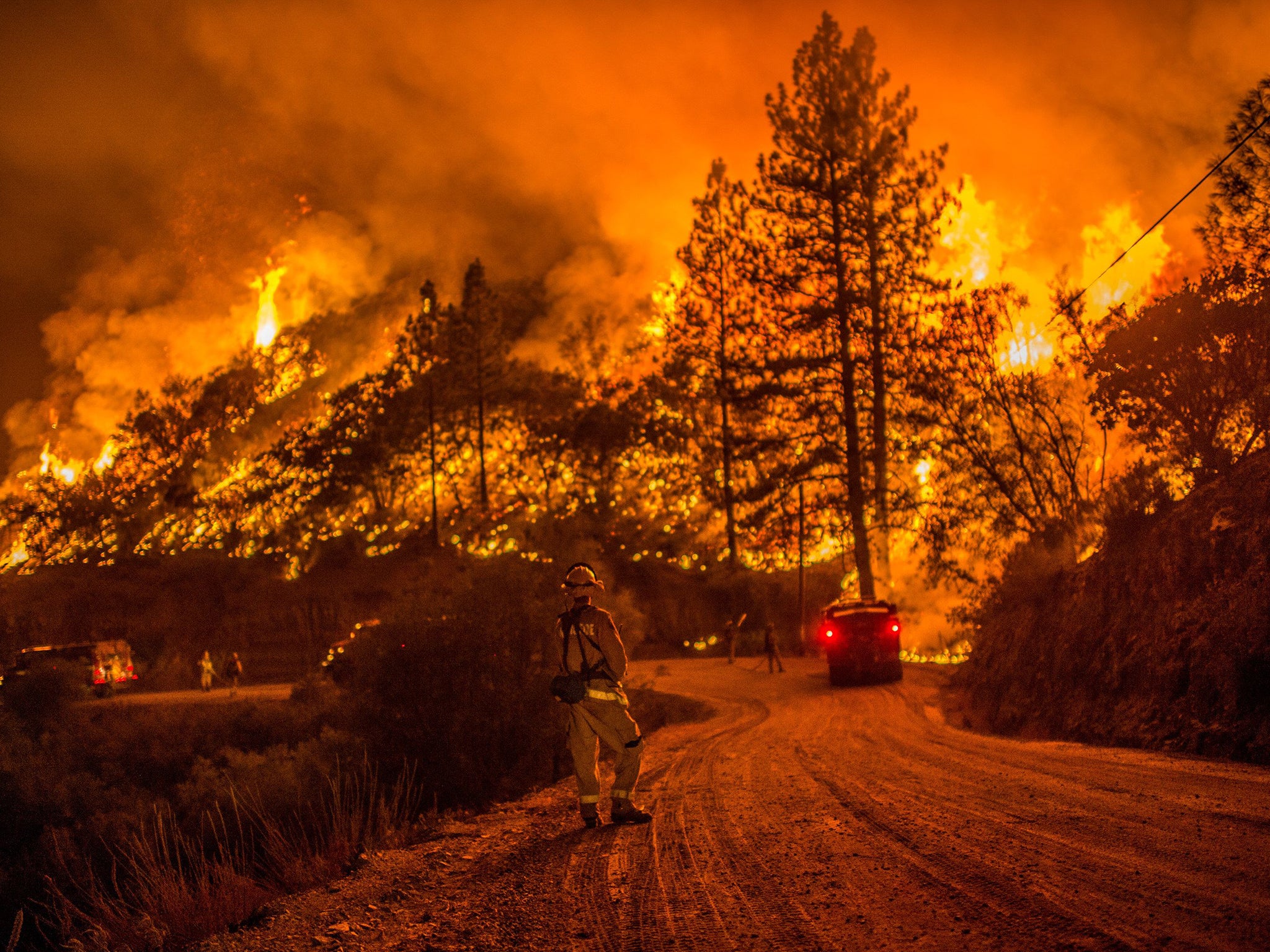 Angela Mosso woke to find her home surrounded by flames.
As the Beachie Creek Fire pressed in on her Oregon home, Ms Mosso attempted to flee the blaze with her 71-year-old mother, her 13-year-old son and the family's dog.
She could not save the home; instead, they ran for their lives.
Ms Mosso hoped to outrun the fire, but was horrified to discover her car's tires were on fire and melting. Her mother – who was already in the car as it caught fire – had recently suffered a broken leg and could not possibly escape on foot.
In an act of desperation, Ms Mosso told her son, Wyatt, to take the family's dog and run.
At the same time, Ms Mosso's husband, Chris Tofte, was racing back to the family home in his pickup truck. He left the home several hours earlier after the family's generator died. Mr Tofte hoped he'd be able to procure a new generator, but abandoned his task when he realised the fire was on track to engulf his house.
He sped back home, blowing past numerous roadblocks along the way meant to stop residents from re-entering the doomed evacuation zone. Surrounded by smoke and flame, Mr Tofte nearly ran over a badly burned woman who was crawling on the road.
Susan Vasley, a relative of the family, described the scene to CBS KOIN6.
"He helps her into the car and then he's saying, 'I'm really sorry but I've got to keep going because my family is up there. I got to get up to my son and my wife,'" Ms Vasley said.
"I am your wife," Ms Mosso – who was so badly burned she was unrecognisable to her husband – said.
By the time Mr Tofte found his wife, she'd run three miles, and her shoes – if she'd had any on – had melted off her feet. She was critically burned and in desperate need of medical attention.
Mr Tofte drove to a roadblock and left his wife to receive medical care while he set off in search of his son and mother-in-law.
Wyatt and the family's dog were eventually found, but not by Mr Tofte. Searchers found the remains of the boy, his grandmother, and the family dog in a burned car. The dog – Duke – was found lying across Wyatt's lap.
The bodies were identified on Friday, according to local news station KGW.
"Wyatt, just the sweetest little boy; loved to fish, played video games, like a lot of kids, just a very sweet, polite boy," Ms Vasley told CNN.
It is unclear why Wyatt returned to the family vehicle with the dog. His family believes he attempted to drive his grandmother out of the fire when the car – whose tires had been destroyed by the fire – crashed.
"He got in there and tried to drive the car and started coming down the hill and then went off to the side for some reason," Ms Vaslev said. "I guess all the tires were just burned up and everything, the pavement was so hot."
Ms Mosso is in critical condition and has suffered numerous burns across her body.
The Beachie Creek Fire has thus far burned 200,000 acres of land in Oregon and, as of Tuesday, is 15 per cent contained. The fire has killed four people, and 10 have been reported missing.