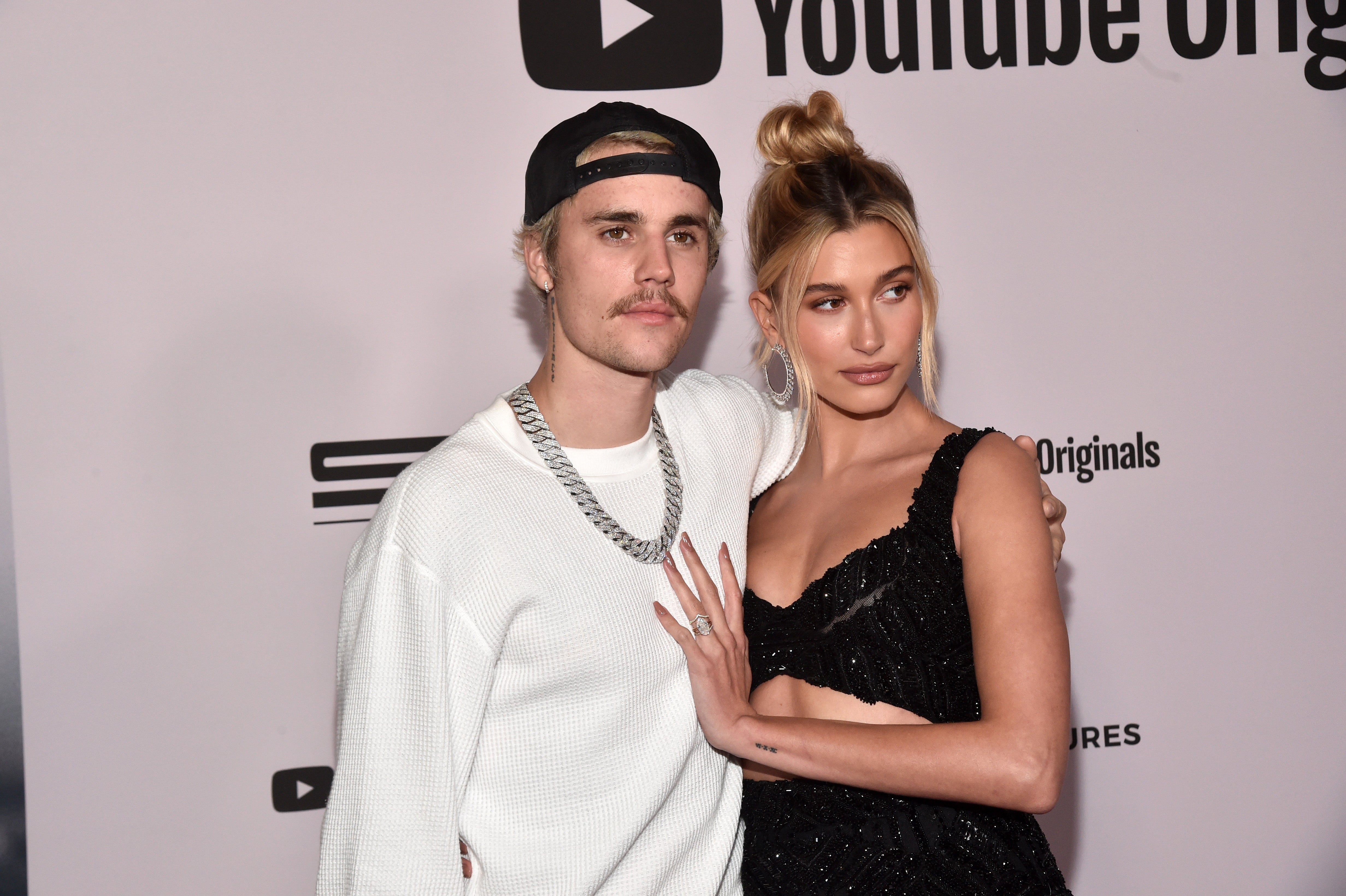 Justin and Hailey Bieber have reportedly bought a new $26m (£20m) home in Beverly Hills.
According to the listing on Westside Estate Agency, the seven-bedroom home is situated on 2.5 acres and is located in one of the most sought-after gated communities in the area.
The home boasts 10 bathrooms, a gallery foyer, a large living room, a den, a library, a formal dining room, a gourmet kitchen, an open family room, and a cinema room.
It also features an infinity swimming pool, a championship tennis court, outdoor living and dining rooms, and even a koi pond.
There is also a home gym within the property.
The interiors have also been immaculately designed, with the home featuring black and white checkered tiles and a grand central staircase.
Harper's Bazaar reports that Kurt Rappaport of Westside Estate Agency held the listing while Josh and Matt Altman, the Altman brothers of Douglas Elliman, represented the Biebers for the purchase.
News of the couple's purchase comes after Hailey spoke about how she and Justin will raise children together.
Talking to Vogue India, the model explained that amid the rise of the Black Lives Matter movement earlier this year, she found herself questioning what she needs to do to "step up" and "be an ally".
"It was time to look inside and reflect: what do I not know, what do I need to ask, how can I step up and do the best that I can to be an ally in the Black Lives Matter movement?" she said.
The 23-year-old added that she will ensure any future children that she has have a greater understanding on the subject.
"They will be raised knowing how to treat people, why we don't say certain things, and why we respect and acknowledge and give credit where credit it due," Hailey stated.