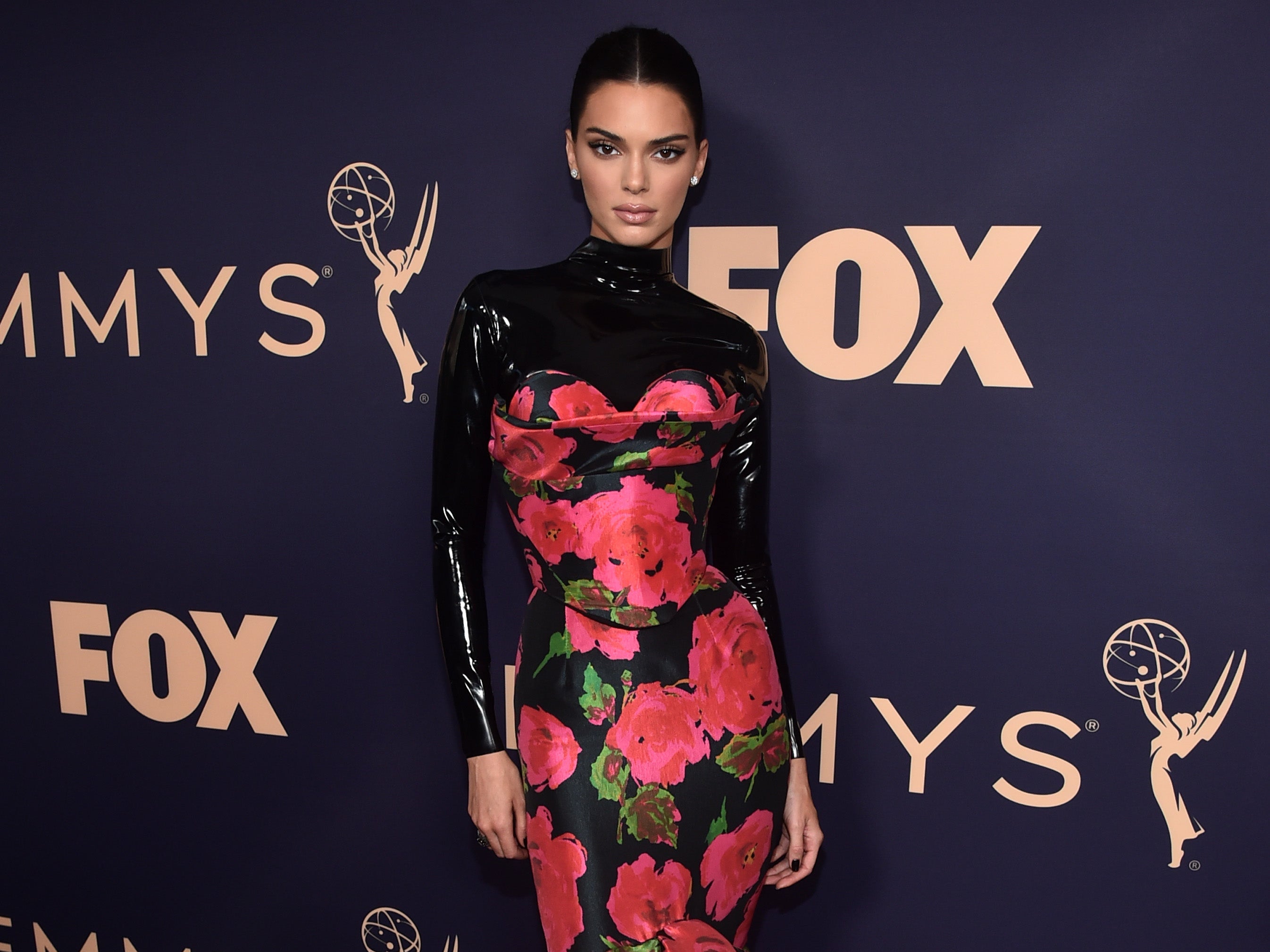 Kendall Jenner has clarified her ranking of the Kardashian and Jenner siblings by their parenting skills.
Earlier in the year, Kendall appeared on James Corden where she was asked to rank her siblings from best parent to the worst, where she named Kourtney last.
"They actually are all amazing, they really are," Kendall told Corden. "I'd say Rob is number one; he's so good to his daughter. Then it would be like Khloe, Kim, Kylie, Kourtney."
During a recent episode of Sibling Rivalry with Kate Hudson, Kourtney addressed the ranking while discussing something her sibling had done that "annoyed" her.
"Kendall recently said something that I wasn't happy about," Kourtney said on the podcast. "She went on James Corden and they said rate your siblings in order of best parent to worst parent and she … And I saw her right after at a party and she ran up to me and was like 'Oh my God I said this thing and I said you as the last parent and 'haha' like it was a joke I didn't mean it' and I was like … okay."
Kourtney's recollection prompted Kendall to respond: "First of all that is not what I said to you. I went up to you, because I was like: 'I'm going to put Rob before us and the rest' so I'm just not even going to like … I'm just going to throw them out there, and I swear to God Kourtney just happened to be the last one.
"But before I was like they are all amazing. They all are incredible parents," the 24-year-old continued, adding that she "can't really speak for anyone" because she's not a parent.
Kendall did acknowledge that her siblings have different parenting techniques, however, telling the hosts: "Naturally there is definitely differences in discipline and all those things. But [that's] not to say any of them are right or wrong or bad."
As for the parent she considers the most "lenient", Kendall named Kourtney, who shares children Mason, Reign and Penelope with ex-boyfriend Scott Disick.
The strictest parent is between "Kim and Khloe", according to the model.
In response to her sister's previous ranking, Kourtney said she thinks her siblings consider her an "easy target".
"Everybody's always saying something about me," she said. "So I'm just like the last one that needs to have more said. I don't know if I make an easy target or if they think I'm not gonna say anything."