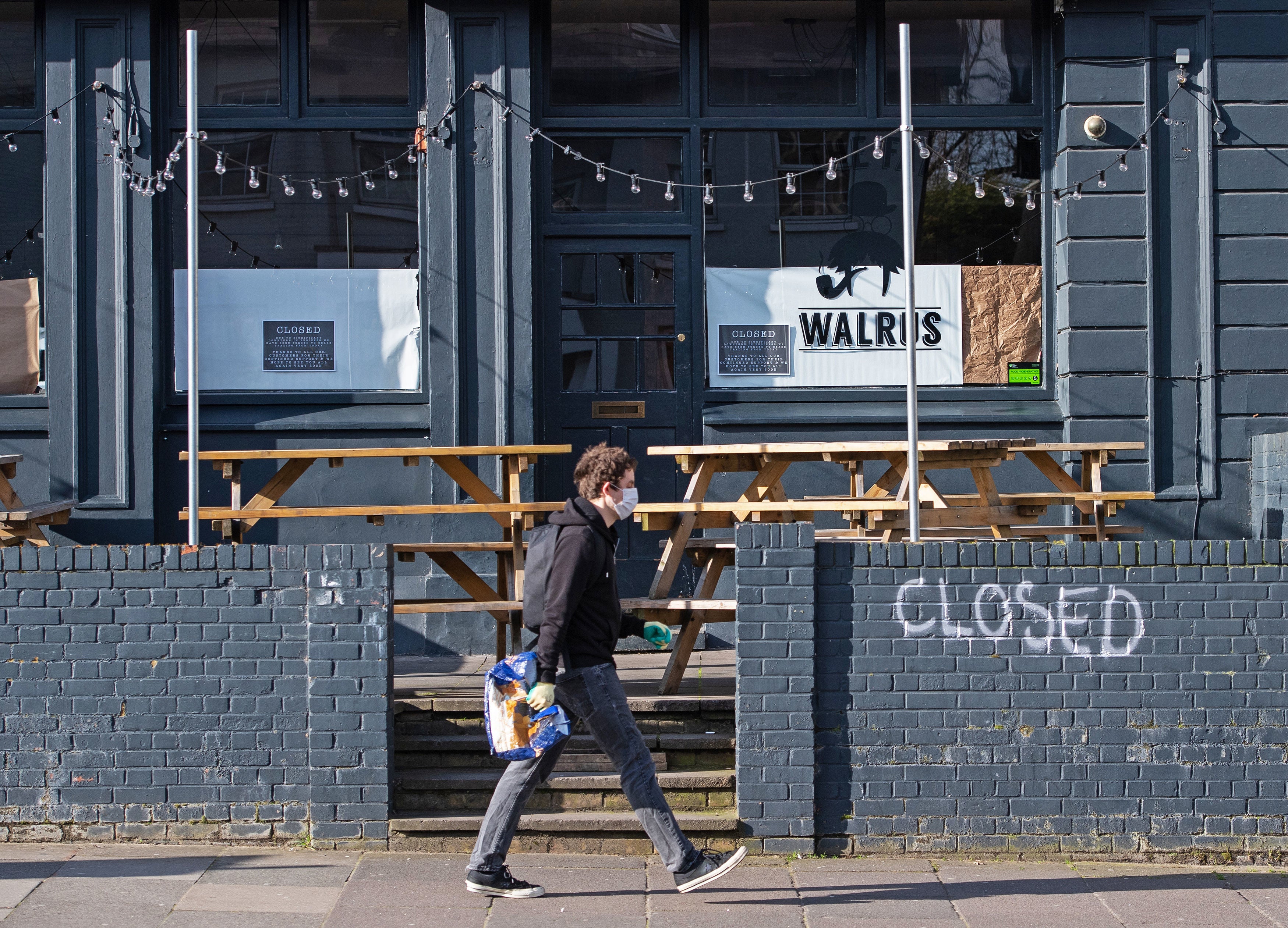 Thousands of small businesses celebrated on Tuesday after a court ruled that insurers should pay out on some business-interuption claims connected to the coronavirus pandemic.
A number of insurance firms had rejected almost all claims for lost trade relating to Covid-19, arguing that policies did not cover unprecedented restrictions imposed during lockdown.
That left many small businesses facing huge losses.
The Financial Conduct Authority brought a test case covering commonly used policy wordings in an attempt to resolve uncertainty over when insurers should pay out.
The City watchdog said that about 370,000 businesses and £1.2bn of business-interruption cover will be affected by the ruling.
Tuesday's High Court ruling is a "a significant step in resolving the uncertainty being faced by policyholders", the FCA said.
However, the nuanced judgment is not a decisive victory for small businesses, as a significant proprtion of business interupption policies are not covered.
Both the FCA and the insurers affected could appeal over the decision.
The judgment means that companies with policies covering loss which relates to disease or "denial of access" should be entitled to claim.
Mike Cherry, chairman of the Federation of Small Businesses (FSB), welcomed the decision, which he said was a "vital first step".
"It can only be celebrated as a partial victory, however, as it still leaves many with little certainty around whether they will receive payouts for policies that have cost them thousands. And for many others with standard interruption cover, this judgement will have no bearing.
"We echo the regulator's call to insurers to reflect on the clarity provided by this judgement and do the right thing by policyholders, many of which are fearing for their futures after six months of serious disruption. They acted responsibly by taking out these policies, and having them honoured is crucial to encouraging more firms to do the right thing where insurance is concerned."
The Hiscox Action Group, which has over 400 members and intervened in the High Court case, also welcomed Tuesday's ruling.
The group's solicitor, Richard Leedham from Mishcon de Reya, said: "Today's judgment by the High Court is one of the most significant in recent years and will provide a lifeline for small businesses across the country.
"We joined the court case as we believed it was vital for businesses to have a voice in the proceedings and we are delighted they have finally been heard."
Mark Killick, a Hiscox Action Group steering committee member, said: "Today's judgment represents a huge victory for the Hiscox Action Group."
He added: "The most important thing now is that the insurers accept this ruling and start to pay out rather than embark on a fruitless appeals process that will just cause more suffering for the very policyholders they were meant to protect."