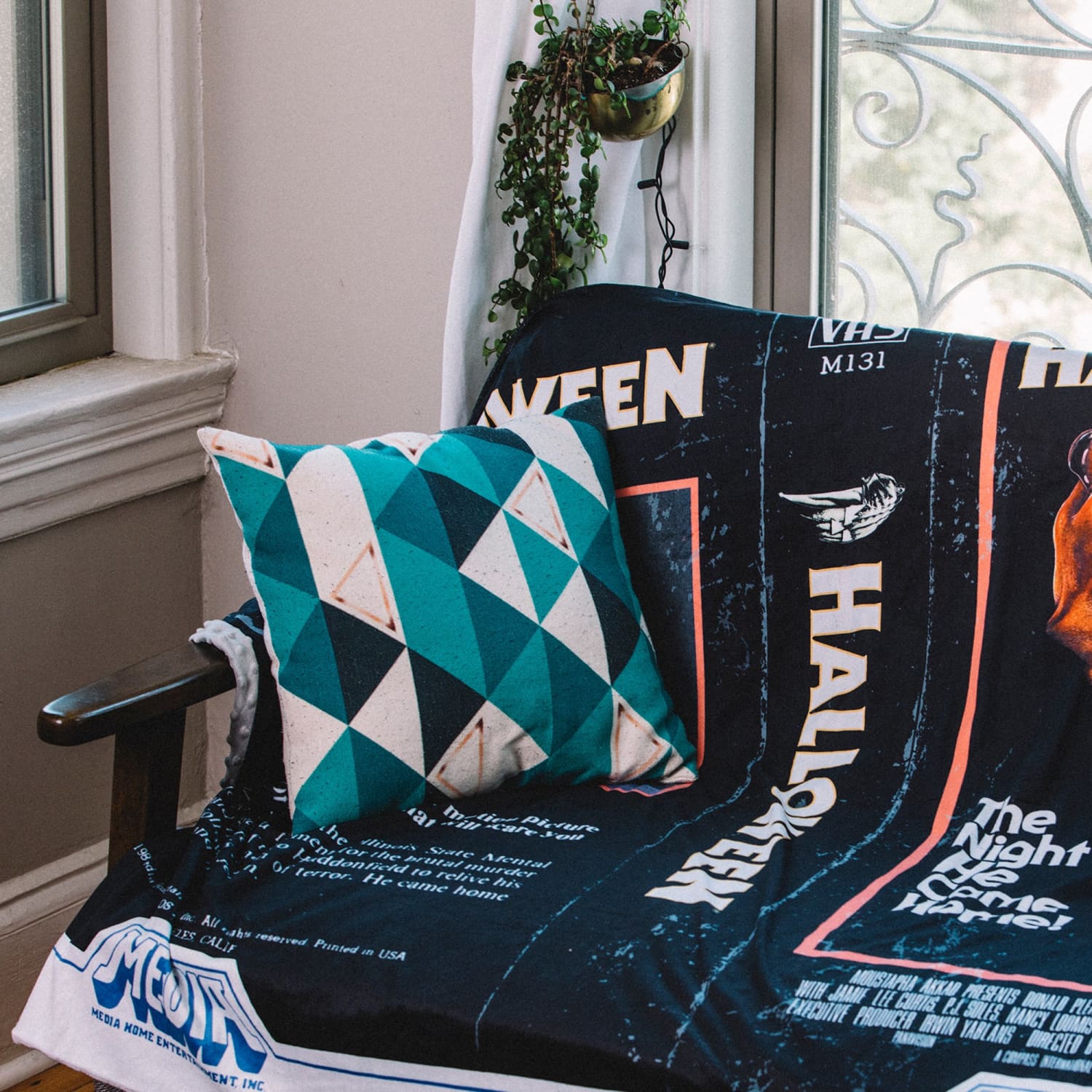 Spooky season is fast approaching, if not already upon us. Are you ready to curl up on the couch, turn off all the lights, and scare yourself silly with a classic horror movie marathon? The answer is no if you don't already have one of these VHS/scary book-inspired throw blankets from Creepy Company.
Creepy Co., a site for ghoulish button-down shirts, iconic scary logo tees, eerie keychains, stickers, buttons, and haunted home decor, sells a collection of throw blankets that are exact, enlarged copies of nostalgic VHS covers and books we loved to scare ourselves with as kids.
For example, Creepy Company's "Texas Chainsaw Massacre" and "Halloween" VHS Throw Blankets are based on the original VHS covers for the 1970s-era horror flicks—front, back, and spine.
Creepy Company also sells throw blankets modeled after some super scary books we all used to dare each other to read at the school library. Do you remember "Scary Stories to Tell in the Dark" and "Goosebumps"? These blankets are bringing back memories…and coinciding chills.
Each Creepy Co. blanket is made with "minky" fleece material, so they're super soft and plush. They can be hand or machine washed with cold water and tumbled dry on low (though air drying is recommended).
Many of the designs available for sale are selling out quickly, so if you want to curl up under a nostalgic horror VHS throw blanket by the time Halloween comes around, it's best to shop sooner than later. You can check out the entire Creepy Company throw blanket collection here.