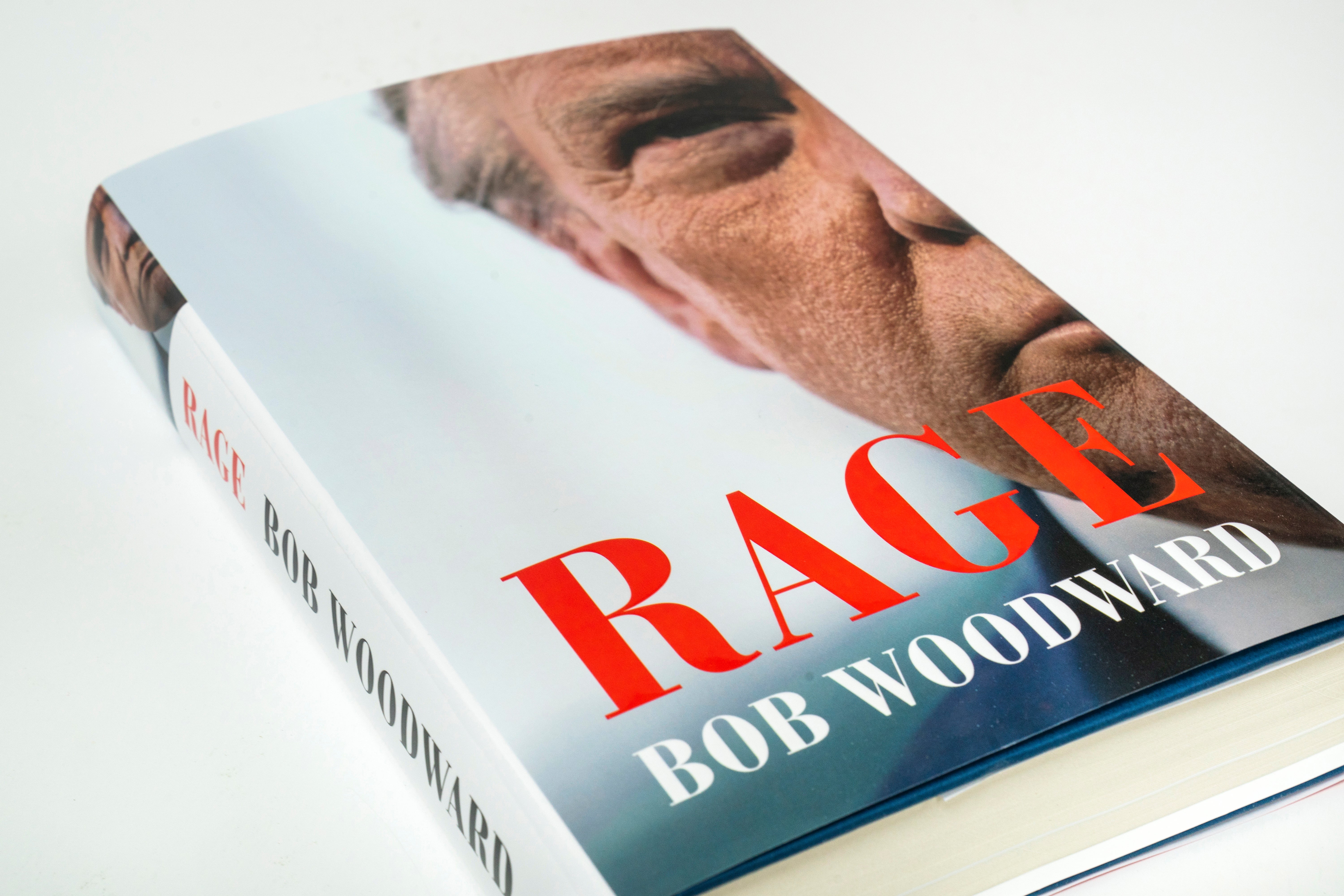 On Tuesday morning's edition of Fox & Friends, president Donald Trump claimed to have read Bob Woodward's "very boring" book in just one evening.
This despite numerous reports by media outlets and in other books about the administration that the president rarely reads.
Mr Woodward's newly published account of the Trump White House, Rage, based on 18 conversations with Mr Trump between December 2019 and July 2020, was published on Tuesday and runs to 392 pages.
The president described it as being "like lightweight reading", and of Woodward he said: "he doesn't get it".
On the president's reading habits, former economic adviser Gary Cohn is quoted in Michael Wolff's book Fire and Fury as saying: "It's worse than you can imagine … Trump won't read anything – not one-page memos, not the brief policy papers, nothing."
In May, The New York Times reported ten current and former intelligence officials as saying that the president struggles to focus during intelligence briefings and does not read written reports. He does look at photos, charts, tables, and satellite images.
The Washington Post reported in 2018 that he does not read the President's Daily Brief and has expressed a preference for oral briefings and bullet points.
Further, staff members reportedly include the president's name in as many paragraphs as they can in order to keep his attention.
In 2018, Mr Wolff wrote: "He didn't process information in any conventional sense. He didn't read. He didn't really even skim. Some believed that for all practical purposes he was no more than semi-­literate."
Since excerpts of Rage were released last week, accompanied by recordings of Woodward and the president in conversation, the White House has been on the defence.
There has been widespread outrage over revelations regarding the disconnect between what the president knew and said in private about the coronavirus pandemic, and what he told Woodward in private about its severity.