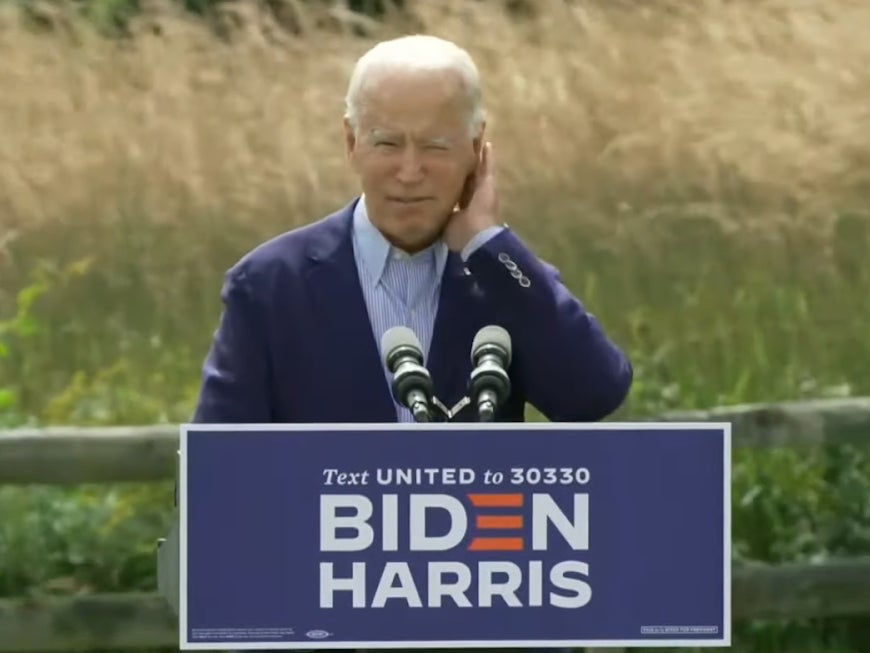 Donald Trump on Tuesday pledged to take a drug test before Election Day if Democratic nominee Joe Biden will do the same, saying the former vice president is "shot" and is "taking something" that gives him "clarity."
"I would take one, too," the 74-year-old president told "Fox & Friends," adding of his 77-year-old general election foe: "He should take a drug test."
The president for several weeks has called on the former VP to take a drug test to prove he is not taking some kind of drug to make himself sharper mentally. Mr Trump for months has suggested Mr Biden has lost a step or two as he has gotten older.
The Biden campaign has sharply dismissed that notion, saying their candidate is eager for the three planned debates they say will show he is both sharper and more intellectual than Mr Trump.
Pressed by a Fox host, the president suggested with a chuckle that maybe Mr Biden merely downs "15 cups of coffee" before appearing in public – which would be an extreme amount of caffeine.
"Joe is lost. We can't have a president who is mentally lost," Mr Trump said, because Russian President Vladimir Putin, Chinese President Xi Jinping and North Korean supreme leader Kim Jong Un all are "world-class chess players."
Asked during a recent interview with CNN's Jake Tapper about the president's "Slow Joe" nickname, Mr Biden laughed.
Mr Biden said he has laid out his entire health picture when he was vice president and when he launched his third bid for the White House
"Thank God I am in good health," Mr Biden told CNN, though he acknowledged "anything can happen."
But in a shot at the heavier president, he said: "Just look at us. … Who seems to be in shape? Who seems to be able to move around."