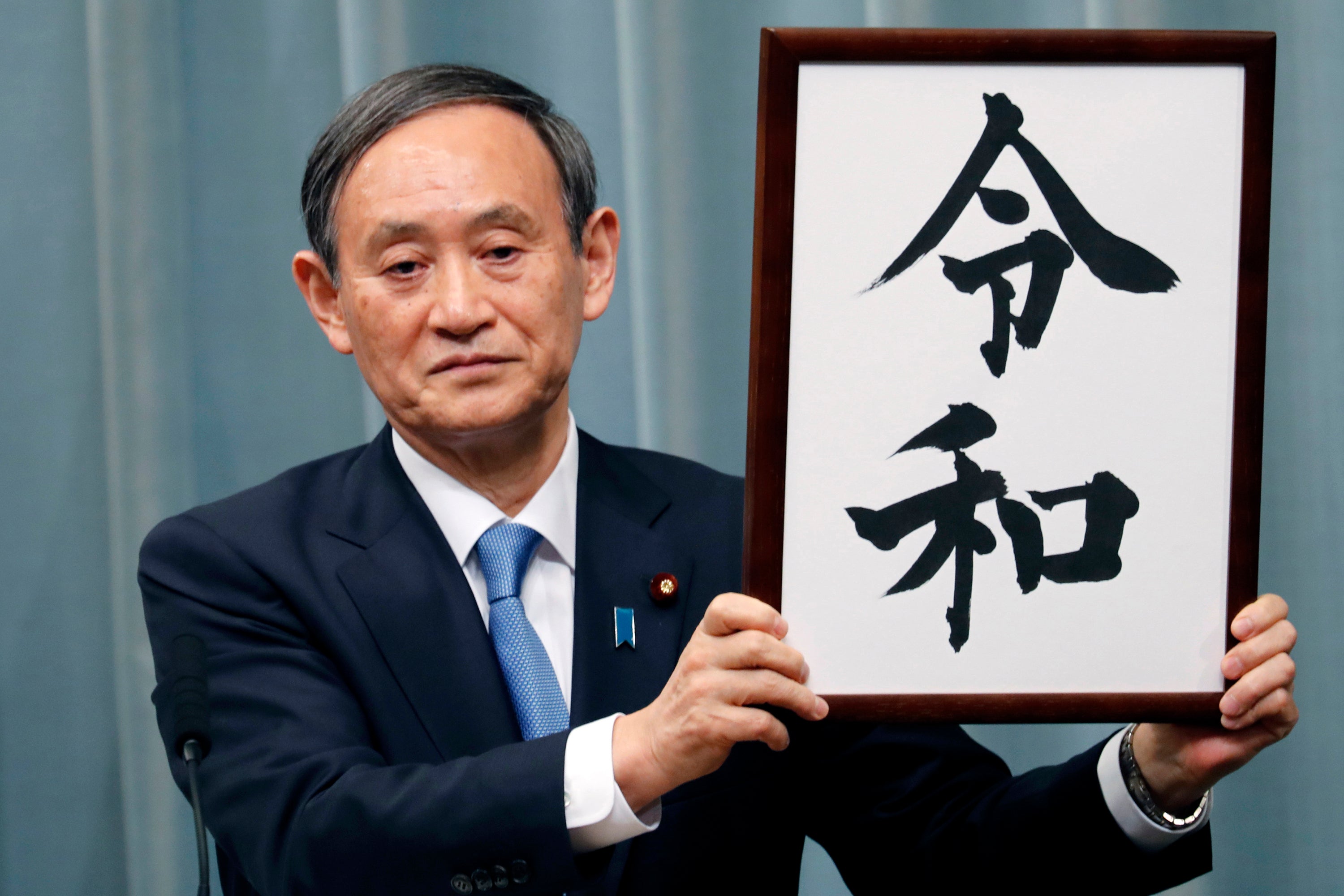 T
he next leader of the world's third largest economy was, until recently, an obscure figure even in Japanese politics.
Yoshihide Suga had worked his way up to the influential position of Chief Cabinet Secretary – a sort of cross between deputy prime minister and chief of staff – largely without trace, failing to build any kind of media profile.
That changed dramatically on 1 April 2019 when it fell to Suga, in his role of Cabinet Secretary, to unveil to the public, live on national television, the official name chosen for Japan's new "era", beginning with the accession of Crown Prince Naruhito to the Chrysanthemum Throne.