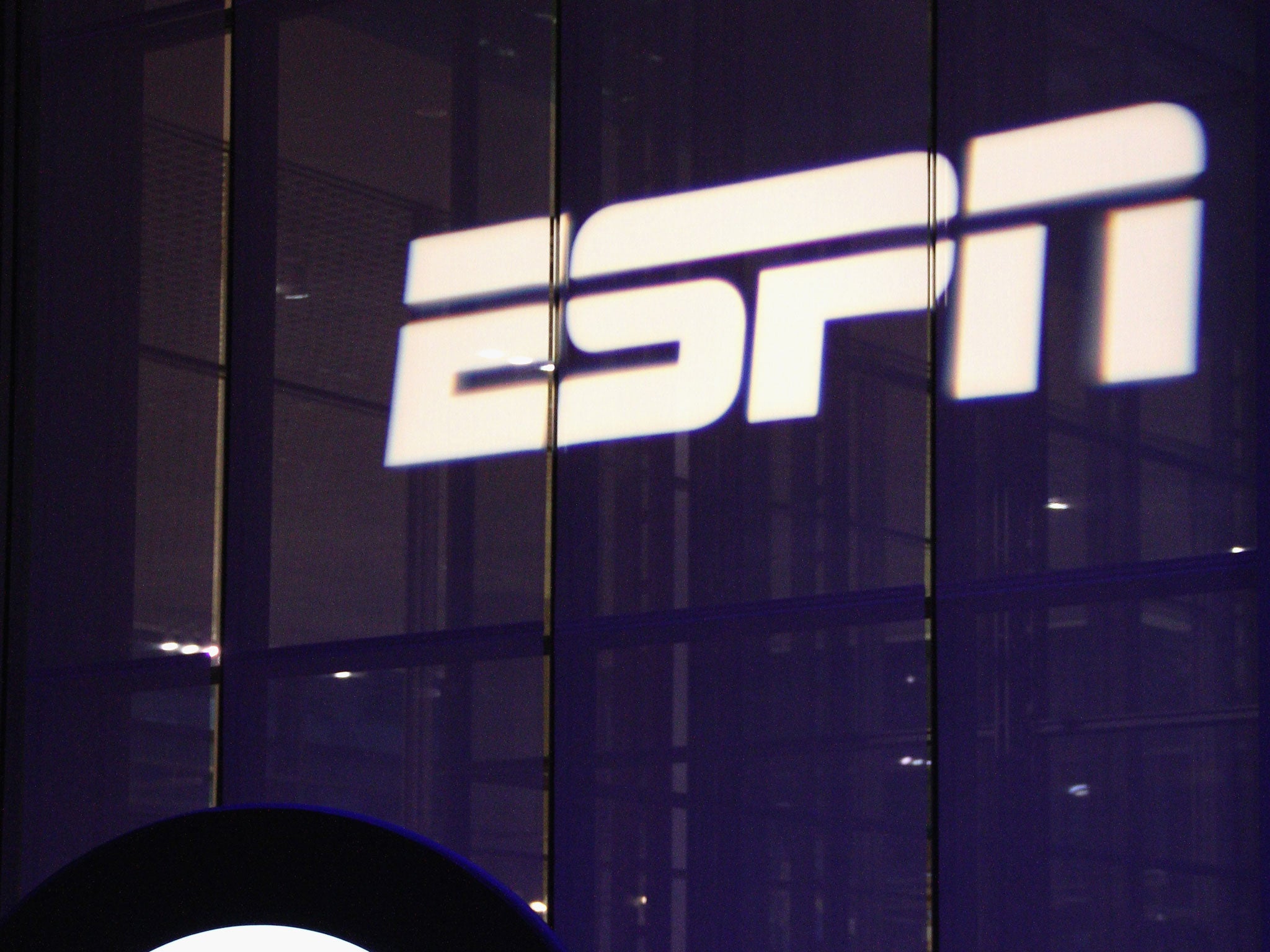 Veteran Chicago radio host Dan McNeil has been fired after making misogynistic comments about a female ESPN reporter's outfit.
In a tweet that has since been deleted, McNeil posted a screenshot of Monday Night Football reporter Maria Taylor, who wore a stylish black faux-leather top on ESPN's broadcast. McNeil referenced the adult film industry by posing the question, "NFL sideline reporter or host for the [Adult Video News] annual awards presentation?"
McNeil deleted the tweet about 30 minutes after posting it, but the damage had already been done. He promptly received a flood of backlash from Twitter users, including current and former ESPN reporters who vehemently defended Taylor.
"Imagine just crushing your first MNF gig and having a senior age man comment on your outfit as his biggest takeaway," said ESPN anchor Elle Duncan.
Former SportsCenter host Jemele Hill chimed in by opining that the incident was "just another example of what women have to go through in this business."
ESPN's Jenna Laine added in her own tweet, "Women in our business face a level of scrutiny and ridicule most will never understand. We are constantly attacked for our appearance, hair, clothing and voices. It's PAINFUL. For Black women in media, it goes even farther. And it HAS to stop. Standing with you, @MariaTaylor."
McNeil, 59, was fired the next day by Entercom Chicago, where he had been hosting a show on 670 The Score since 2018, after working nearly 30 years in sports radio. Rachel Williamson, Entercom Communications regional president, announced McNeil's exit in a memo to staff that spoke of the power of words and the responsibility to choose them wisely.
McNeil's "tweet, and its degrading and humiliating tone to a fellow female broadcaster, was unacceptable," Williamson wrote, offering an apology "to all who were offended by Dan's words, especially Maria".
As for Taylor, she weighed in by tweeting back at McNeil and challenging him to bring his "sexist" opinions to her next hosting gig.
"Well Danny Dearest if you would like to continue making sexist comments about me … please bring your misogyny with you to the NBA Countdown double header I'll be hosting tomorrow night," Taylor tweeted Monday evening.
And just for good measure, she defended her fashionable wardrobe choice for the broadcast by adding, "Hey ladies remember you can wear whatever you feel confident in!"
Taylor, 33, has been a reporter and analyst for ESPN since 2014, primarily covering the NBA and college sports for the network. She was making her debut on Monday Night Football this week.