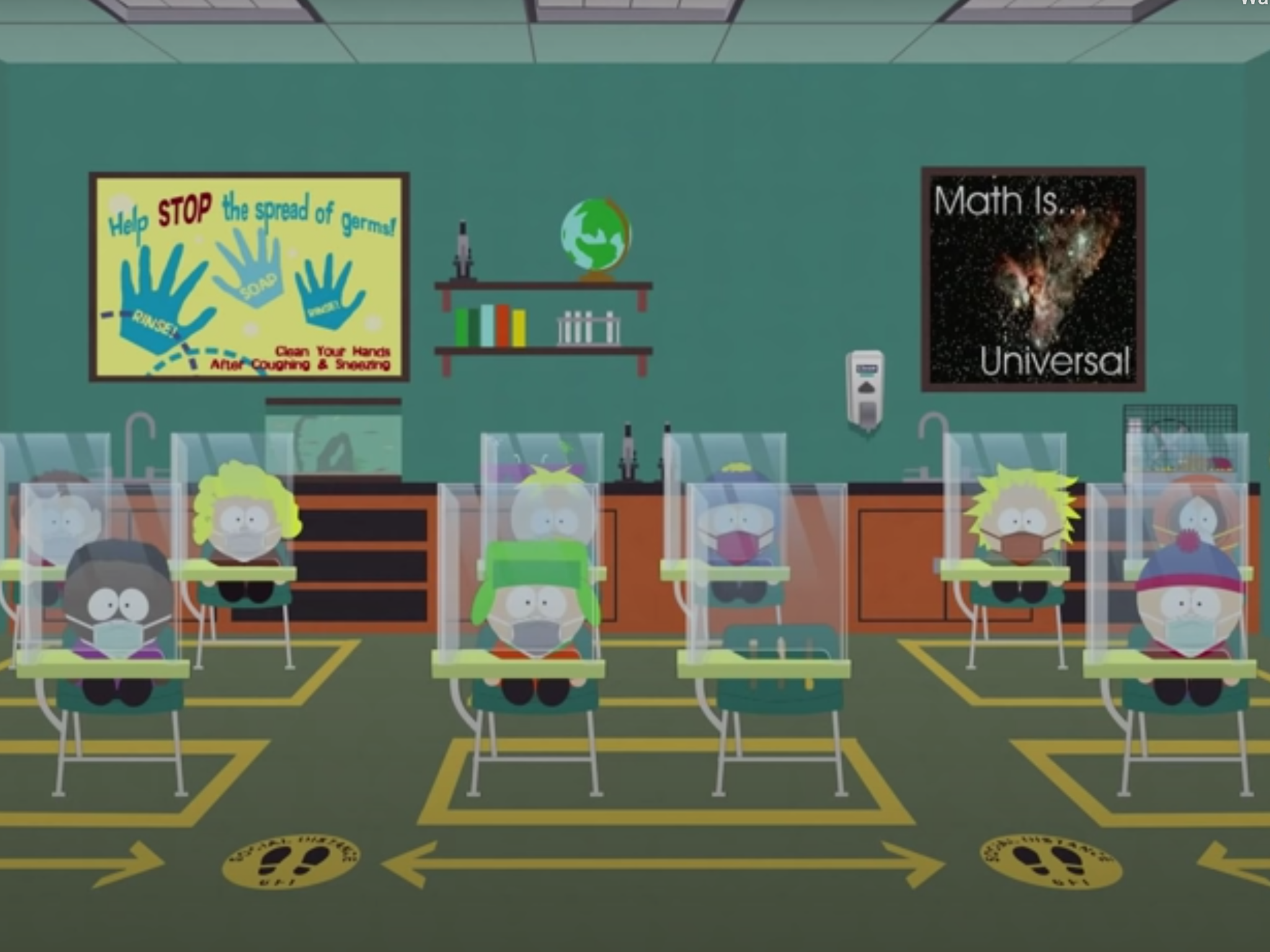 South Park will be returning at the end of September with a one-hour special about the coronavirus pandemic.
The aptly named "Pandemic Special" will kick off the show's 24th season on 30 September.
In the newly released trailer for the episode, the cartoon cast are wearing protective visors and face masks to mirror society today.
A new synopsis for the episode reveals: "Randy comes to terms with his role in the Covid-19 outbreak as the ongoing pandemic presents continued challenges to the citizens of South Park.
"The kids happily head back to school but nothing resembles the normal that they once knew; not their teachers, not their homeroom, not even Eric Cartman."
Fan favourite Cartman is seen trying to avoid returning to school after the government-enforced break.
"They're trying to make us go to school. Do you really want to go back to that slavery?" Cartman asks Kyle, who tells him to get out of his house because he "could be spreading germs".
"The Pandemic Special" will be the adult animated series' first-ever hour-long episode in its 23-year run.
The news has been welcomed by fans, who have been asking creators Trey Parker and Matt Stone for another South Park film since South Park: Bigger, Longer & Uncut was released in cinemas in 1999.