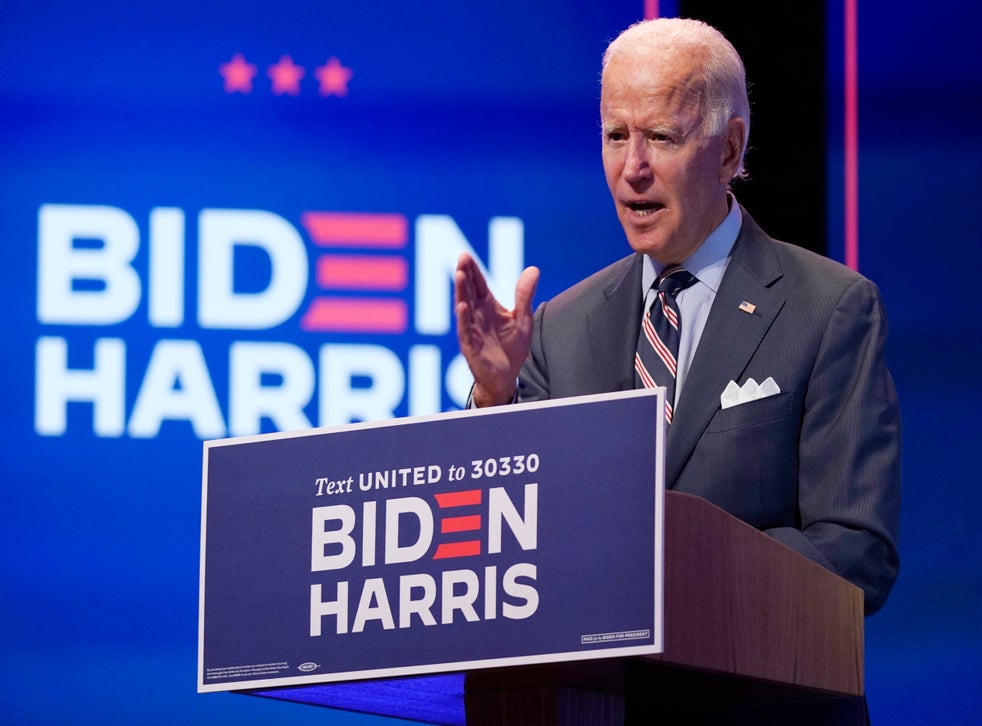 Joe Biden is being targeted by a Catholic organisation preparing to spend $10m on advertising to discourage adherents of the faith from voting for him – despite Biden being Catholic himself.
Speaking from his home in Wilmington, Delaware, on Wednesday, the Democratic presidential nominee took aim at Donald Trump's wayward pandemic response and empty promises: "I trust vaccines. I trust scientists. But I don't trust Donald Trump."
That came as the US president denounced Dr Robert Redfield, director of the Centres for Disease Control and Prevention (CDC), for suggesting a vaccine was unlikely to materialise until late 2021, after the president told White House reporters on Wednesday that it could be ready as soon as October.
Please allow a moment for our liveblog to load