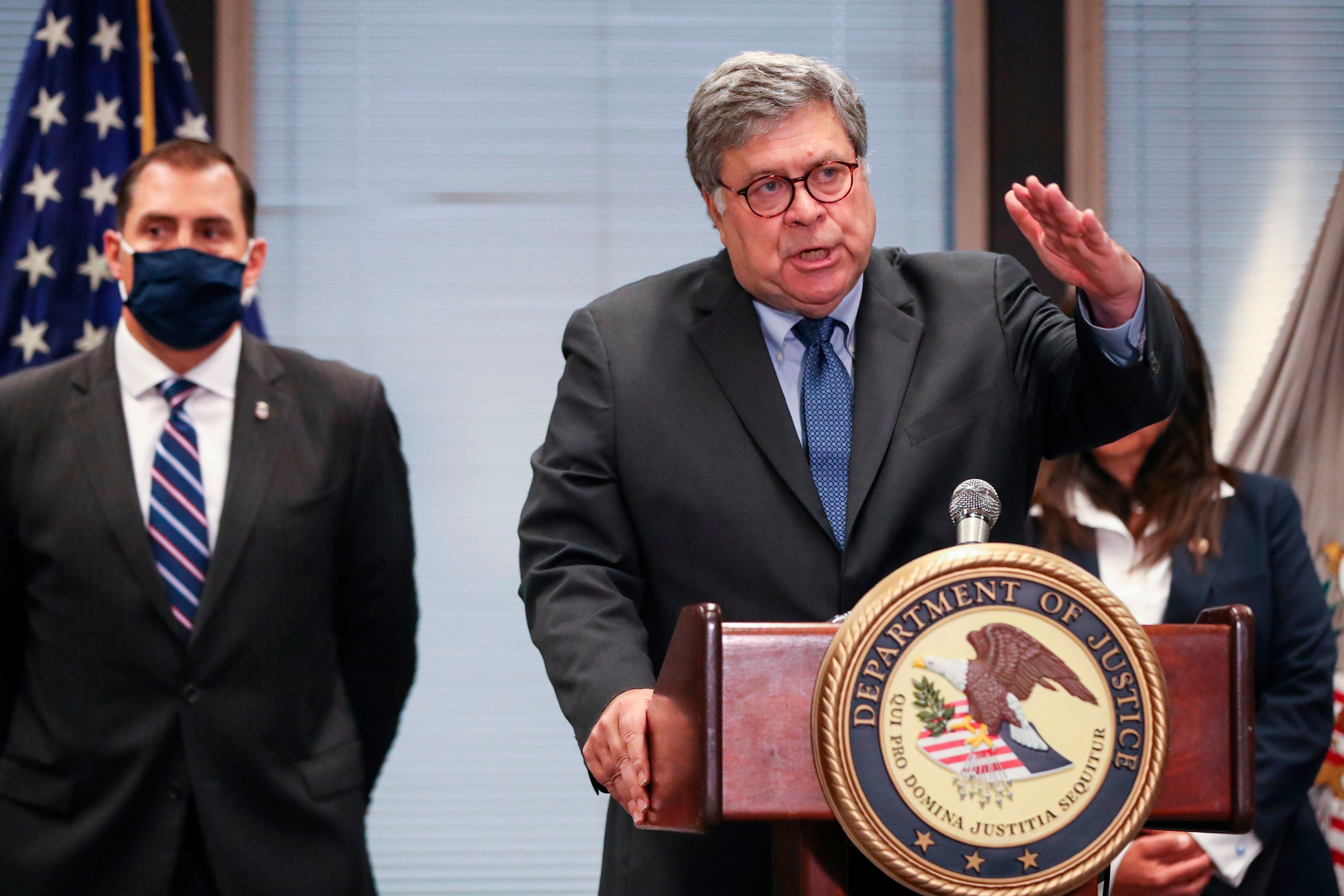 United States attorney general William Barr compared coronavirus lockdown measures to slavery, as he called on prosecutors to aggressively target demonstrators.
Speaking at a Constitution Day celebration event in Michigan on Wednesday, Mr Barr sought to compare strict coronavirus lockdown measures with arrest and slavery, as he dubbed those restrictions an "intrusion" on Americans civil liberties.
"Putting a national lockdown, stay at home orders, is like house arrest," said Mr Barr about orders put in place across a swathe of states to slow the coronavirus spread since March.
"Other than slavery, which was a different kind of restraint, this is the greatest intrusion on civil liberties in American history," he added, amid debates over a nationwide lockdown.
According to CNN, Mr Barr's comments came when he was asked about the "constitutional hurdles" of preventing a church from meeting during the pandemic.
The attorney general allegedly launched into a four-minute speech criticising state governors' executive actions to control the virus, to which the crowd cheered.
"Most of the governors do what bureaucrats always do, which is they…defy common sense," said Mr Barr. "They treat free citizens as babies that can't take responsibility for themselves and others."
At the same time, the attorney general has called on federal prosecutors to aggressively target demonstrators involved in protests that followed the Minneapolis killing of George Floyd, an unarmed black man, in May, reported the Associated Press.
He reportedly urged prosecutors to charge protesters accused of violent crimes even when they could be tried in a state court, where the conviction would likely be lesser.
The Trump administration has so far seen 300 arrests for federal crimes amid protests calling-out the country's racial injustices.