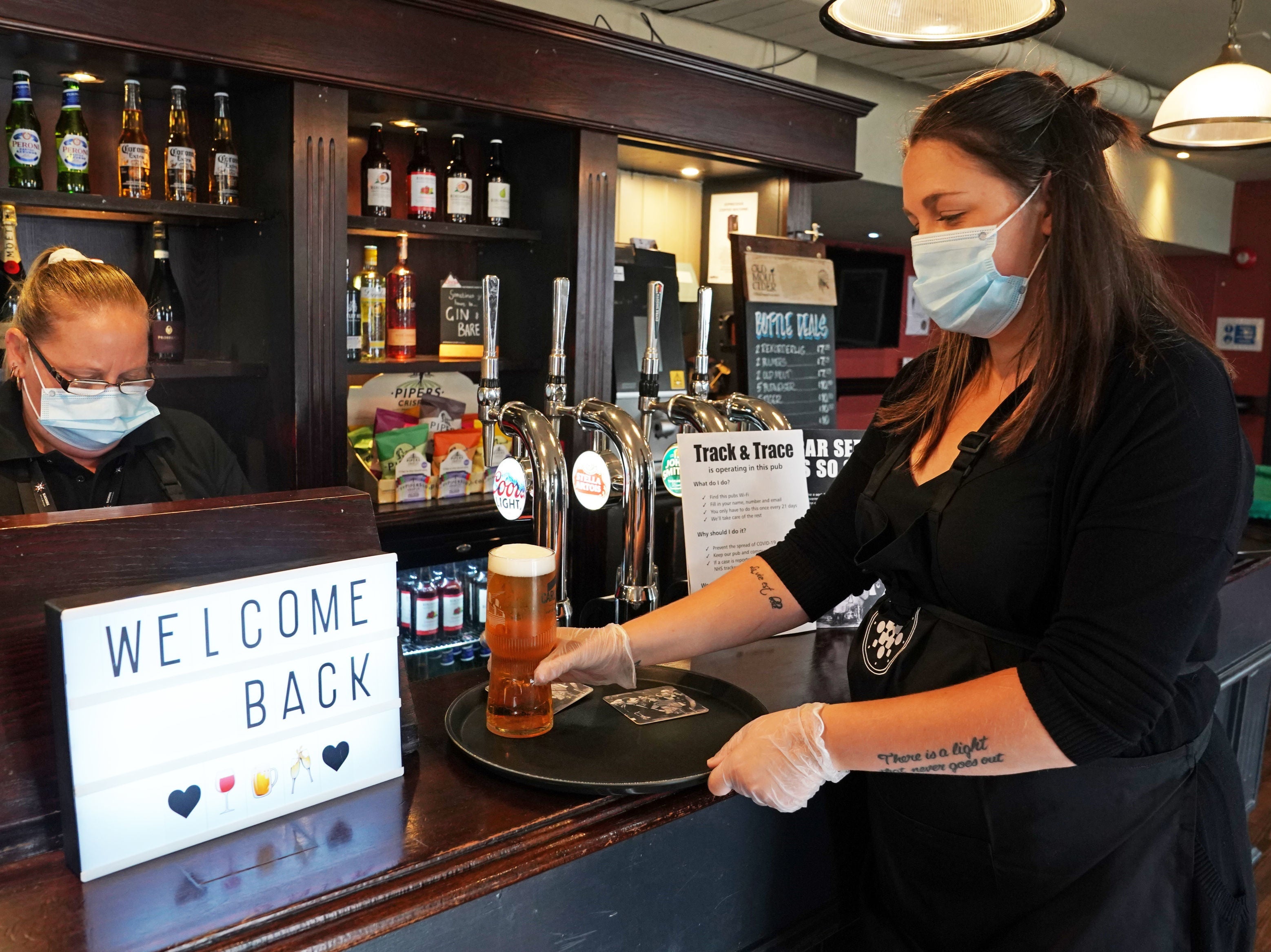 1600336929
Northeast Labour MPs call for more clarity
Labour MPs representing northeast England seats have called for further information from Matt Hancock on the measures being taken.
They requested "urgent clarification on a number of key issues" around interventions being planned in Sunderland, South Tyneside, Gateshead, Newcastle-upon-Tyne, North Tyneside, Northumberland and County Durham.
The letter, signed by 15 Labour MPs, asked whether household-level information and contact tracing data will be available to local authorities and what extra testing capacity would be put in to the region.
"We agree that restrictions must be put in place in order to protect public health, and prevent the further spread of Covid-19, and we support measures taken in order to save lives," the MPs said.
"We do, however, believe that this must be done in close collaboration with local authorities, who must have access to all appropriate information, data and support in order to make the best decisions for their areas."
The letter was sent by Sunderland Central MP Julie Elliott and signed by colleagues including shadow chief secretary to the Treasury Bridget Phillipson and shadow science minister Chi Onwurah.
Chiara Giordano17 September 2020 11:02
1600336521
People without masks forced to dig graves for coronavirus victims
Eight Indonesians who refused to wear masks have been made to dig graves for coronavirus victims in a rural province in the country.
Three men and five minors were sentenced to grave-digging duties in in Cerme district of Gresik Regency, East Java on 9 September, officials told Tribun News.
Mask wearing is mandatory in public spaces throughout Indonesia, but the government has given local officials the power to decide on punishments for breaches.
More on this from Clea Skopeliti below:
Chiara Giordano17 September 2020 10:55
1600335598
Test booking website issues continue
People attempting to book a local coronavirus test on the government's website say technical problems are preventing them from checking availability, as the system struggles to cope with the number of requests.
A growing number of visitors said they had received a message stating that "this service is currently very busy".
Although the online portal should allow users to opt between drive-through and walk-through tests, some users are reporting errors which prevent them from checking whether a test is even available in their area.
Chiara Giordano17 September 2020 10:39
1600334688
P&O cancels cruises until 2021
The UK's biggest cruise line P&O Cruises has extended the cancellation of its sailings until early 2021 due to the coronavirus pandemic.
President Paul Ludlow said: "With evolving restrictions on travel from the UK, unfortunately it is necessary to cancel these itineraries.
"These further cancellations vary according to ship as well as complexity and length of itineraries, advice and guidance regarding ports of call and current air availability for fly/cruises.
"We are continuing to monitor the overall situation closely and will certainly reintroduce cruises should the opportunity arise and it is feasible to do so."
Chiara Giordano17 September 2020 10:24
1600334115
Patients will have to book slots in A&E
The government has confirmed plans to shake-up accident and emergency care in England this winter with plans that could see patients having to dial NHS 111 before going to A&E, writes health correspondent Shaun Lintern.
Initially, the new A&E booking system is being piloted in Cornwall, Portsmouth and Hampshire and Blackpool and Warrington but if successful could be rolled out across the country to all hospitals as soon as December.
Chiara Giordano17 September 2020 10:15
1600333154
My colleague Jon Sharman has put together this round-up of important coronavirus news you may have missed overnight:
Chiara Giordano17 September 2020 09:59
1600332425
Middlesbrough manager tests positive
Middlesbrough manager Neil Warnock has tested positive for coronavirus.
A club statement issued this morning confirmed the 71-year-old returned a positive test following the club's 2-0 Carabao Cup defeat on Tuesday, and will now remain in self-isolation until he has recovered.
Chiara Giordano17 September 2020 09:47
1600331418
'Better work could have been done' to prepare for pandemic
David Cameron has conceded "better work could have been done" in ensuring the UK was prepared for the coronavirus pandemic, Andy Gregory reports.
The former Tory prime minister, who resigned in 2016 after finding himself on the wrong side of the result in his own Brexit referendum, suggested that too much emphasis had been placed on dealing with a possible flu pandemic.
Chiara Giordano17 September 2020 09:30
1600330909
PM contradicts ministers over snitching on neighbours
Boris Johnson has said people should not report their neighbours for violating the new 'rule of six' coronavirus measure unless they are having huge parties, contradicting controversial statements by his ministers earlier this week.
Mr Johnson is encouraging people to discuss the issue with their neighbours, rather than going directly to the authorities.
The prime minister's words stand in sharp contrast with home secretary Priti Patel, who said she would report her neighbours for breaking the new coronavirus law, which came into effect on Monday.
Chiara Giordano17 September 2020 09:21
1600330269
Spain reports highest rise in deaths in months
A further 239 people have died in Spain after contracting Covid-19 in the highest increase seen for months, reports say, bringing the country's death toll to 30,243.
The last time such a high figure was reported was on 19 June – and that was an "anomaly" because it included hundreds of older cases, according to Spanish newspaper El Pais.
Apart from the date in June, the last time the Spain saw a figure this high was at the beginning of May when the country was in a strict lockdown.
Madrid is expected to introduce selective lockdowns in urban areas where the coronavirus is spreading faster.
Deputy regional health chief Antonio Zapatero said the measures will most likely affect southern, working-class neighbourhoods of the Spanish capital where infection rates have been steadily soaring since August.
Mr Zapatero said Madrid wants to "flatten the curve before the arrival of autumn and the complications cold weather could bring," adding that the measures to be taken will be decided by this weekend.
Chiara Giordano17 September 2020 09:11