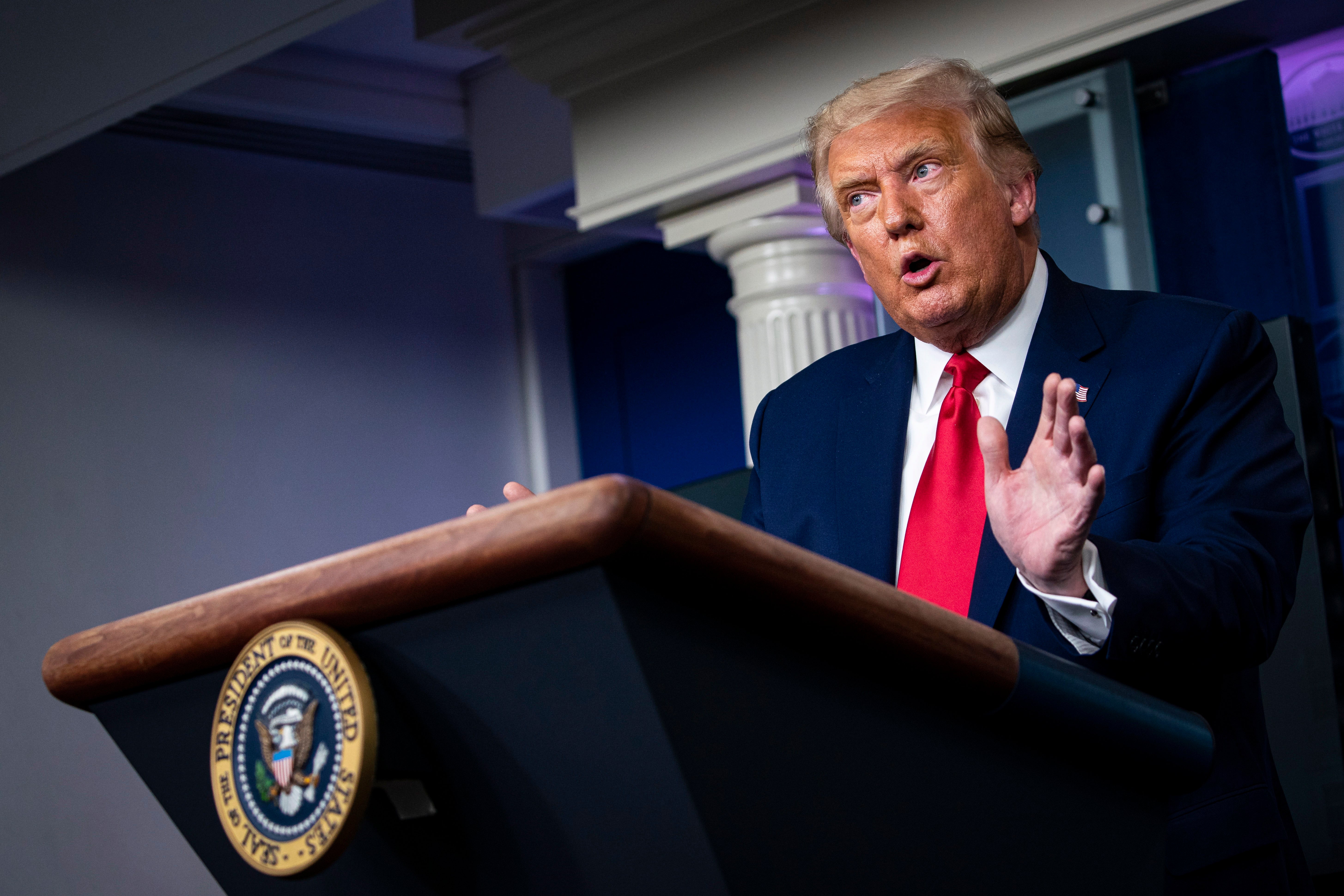 US president Donald Trump on Wednesday
Donald Trump has again been accused of sexual assault, this time by former model Amy Dorris, who alleges in an interview that he groped her and forced his tongue down her throat at the US Open tennis tournament in 1997.
The president has since begun his day on Twitter by claiming there will be "mayhem" on election night – 3 November – and alleging that an accurate final result may never be known due to postal vote tampering.
Even before all that, Trump was already under fire this morning for blaming Democratic-led states for the severity of the coronavirus crisis as the US approaches 200,000 deaths, suggesting the country's mortality rate would be far lower "if you take the blue states out".
Please allow a moment for our liveblog to load