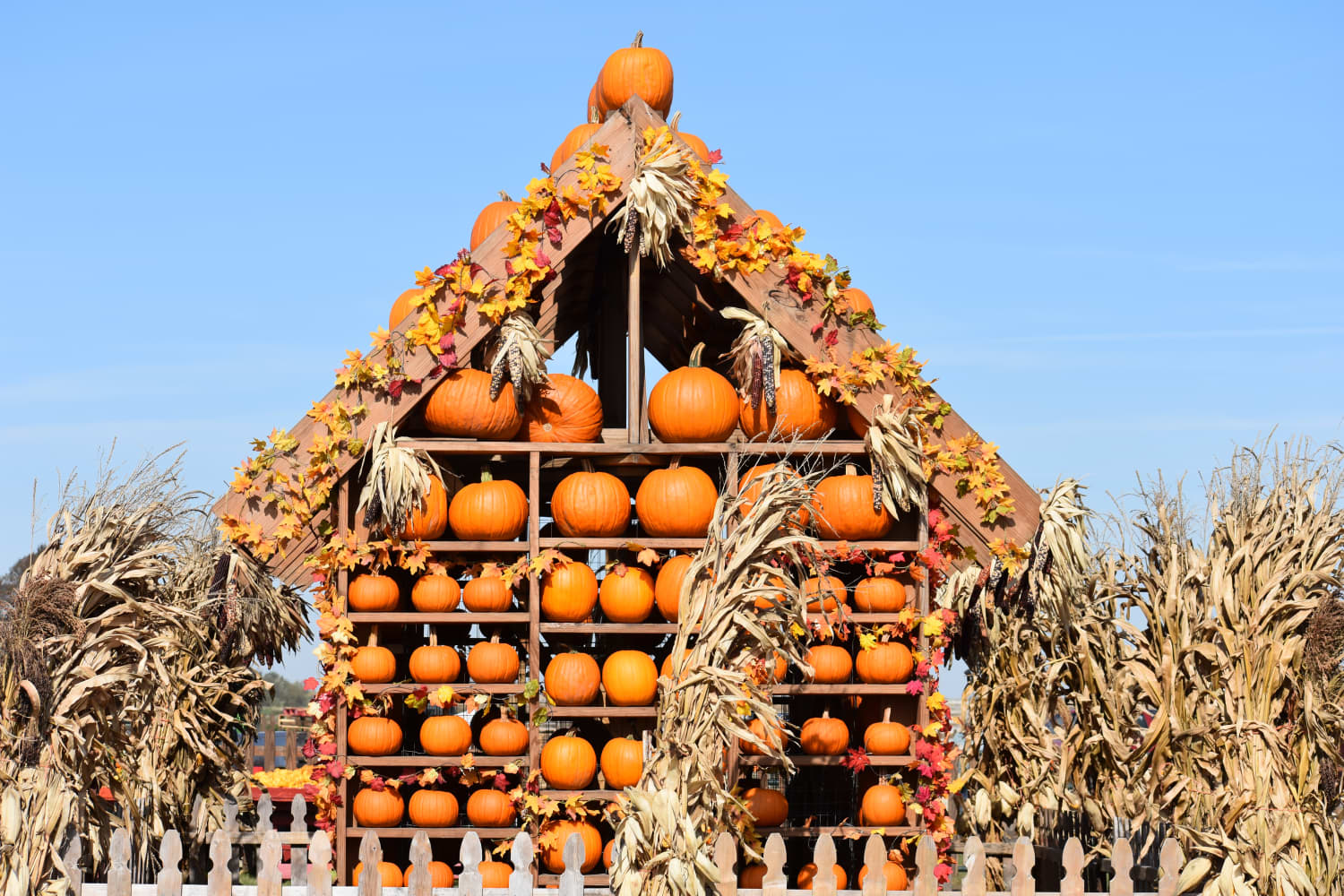 While it's traditional to decorate homes with pumpkins—whether it be on your porch or in the windowsill—some people have actually been building homes using pumpkins.
Pumpkin lovers across the country have been using not just one or two gourds, but seemingly entire pumpkin patches to decorate for fall. Although that might sound absurd, the results are actually gorgeous—not to mention it's the perfect photo op for your next Instagram post.
Let's take a look at some of the exciting ones we came across:
As mentioned, the concept sounds over the top, but the execution is simply beautiful.
It's like these houses came straight out of a fairy tale (or an epic, high-fantasy novel).
If you're looking to be the best on the block this Halloween, this is the way to do it.
And obviously, these orange homes make for great photos for Instagram. You can even use one of the snapshots for your holiday card this year.
With some DIY skills (and lots of gourds), you might be able to build one for yourself.
You can even add a thatched roof to make it more realistic. (As realistic as a cozy little cottage made of pumpkins can be, that is.)
You can also play around with how the pumpkins are arranged. It can be neat and tidy…
It doesn't have to be strictly orange; the more fall shades, the better.
Just don't forget to take down your decorations before they spoil!