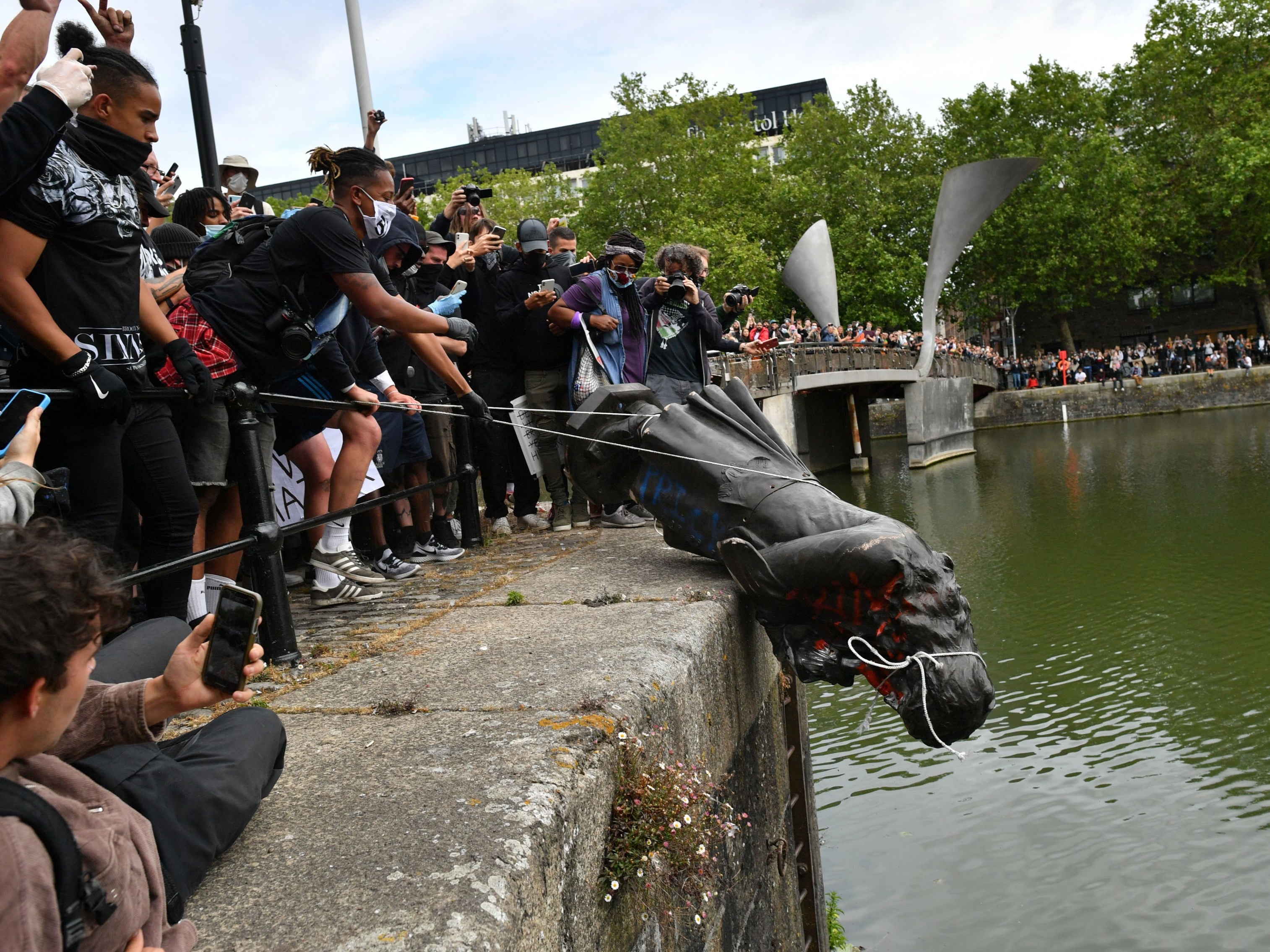 The government plans on introducing new legal protections for statues linked to colonialism and racism, with a minister saying the UK should not try to edit or censor its history.
Robert Jenrick, the communities secretary, said decisions to take down heritage assets in England will need both planning permission and a consultation with local communities to go ahead.
Elsewhere in the capital, Guy's and St Thomas' hospitals removed two statues of their namesakes from public view due to slave trade links.
Writing in The Sunday Telegraph, Mr Jenrick said there had recently been attempts to "erase" pieces of "our national story".
"This has been done at the hand of the flash mob, or by the decree of a 'cultural committee' of town hall militants and woke worthies," he said.
"We live in a country that believes in the rule of law, but when it comes to protecting our heritage, due process has been overridden. That can't be right."
In the article with the headline 'We will save Britain's statues from the woke militants who want to censor our past,' the minister laid out new legal protections for statues.
"I am changing the law to protect historic monuments and ensure we don't repeat the errors of previous generations. Proper process will now be required."
The death of George Floyd while in the custody of police in Minneapolis sparked protests across the world, with the Colston statue dumped into Bristol Harbour and a memorial to Sir Winston Churchill vandalised with the words "is a racist".
Speaking last June, Boris Johnson said: "The statue of Winston Churchill in Parliament Square is a permanent reminder of his achievement in saving this country – and the whole of Europe – from a fascist and racist tyranny.
The UK prime minister added: "Yes, he sometimes expressed opinions that were and are unacceptable to us today, but he was a hero, and he fully deserves his memorial."
Additional reporting by Press Association