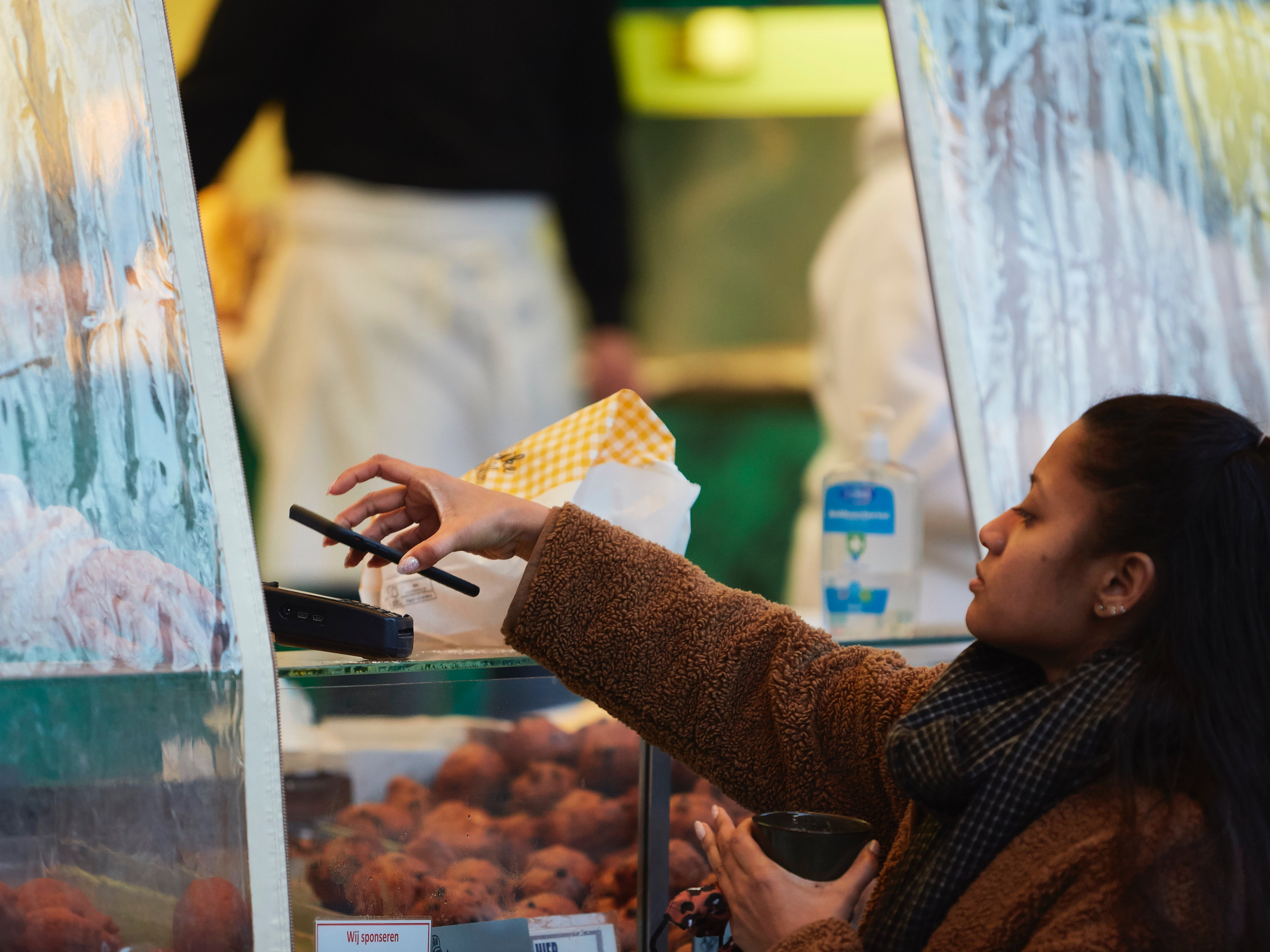 The contactless payment limit could soon increase to more than double the current amount, rising to £100 under new proposals.
People have made increasing use of contactless technology via cards and smartphone apps since the limit was raised from £30 to £45 last April in response to the coronavirus pandemic, the regulator said.
"It's important that payments regulation keeps pace with consumer and merchant expectations," the FCA said in a statement.
"Recognising changing behaviour in how people pay, as part of a wider consultation, we will shortly be seeking views on amending our rules to allow for a possible increase in the contactless limit to £100."
The current limit is three times the amount it was a decade ago.
"Tap and go" contactless cards initially had a limit of £10 when they were launched in the UK in 2007. This rose to £15 in 2010, £20 in 2012 and £30 in 2015.
The technology has become increasingly commonplace in the UK in recent years, accounting for 33 per cent of all credit card transactions and 43 per cent of all debit card transactions in October 2020, according to representative body UK Finance.
While there are fears that increasing the contactless payment limit will hasten the demise of cash use, the government has said it intends to legislate to protect access to cash.
Figures show the number of credit and debit card transactions plummeted in the UK during the first lockdown, as people were largely confined to their homes.
As suggested by the World Health Organisation at the pandemic's outset, some retailers have encouraged shoppers to pay by card rather than cash during the pandemic in a bid to reduce the risk of infection, in some instances refusing to take cash.
UK news in pictures

Show all 50
But a recent Bank of England study found the risk of contracting Covid-19 from banknotes was significantly lower than from inhaling infectious droplets in a shop or touching self-checkout items and shopping baskets.
The research suggested that after someone coughs or sneezes on a paper or polymer banknote the level of virus drops rapidly in the first five hours, to around to one per cent after 24 hours.
The FCA also confirmed further coronavirus support measures as it revealed the measures being considered on contactless payments.
It is extending the current advice for firms not to enforce property repossessions except in exceptional circumstances before 1 April.
But firms will once again be able to repossess goods and vehicles from consumer credit customers as of 31 January.
Additional reporting by PA