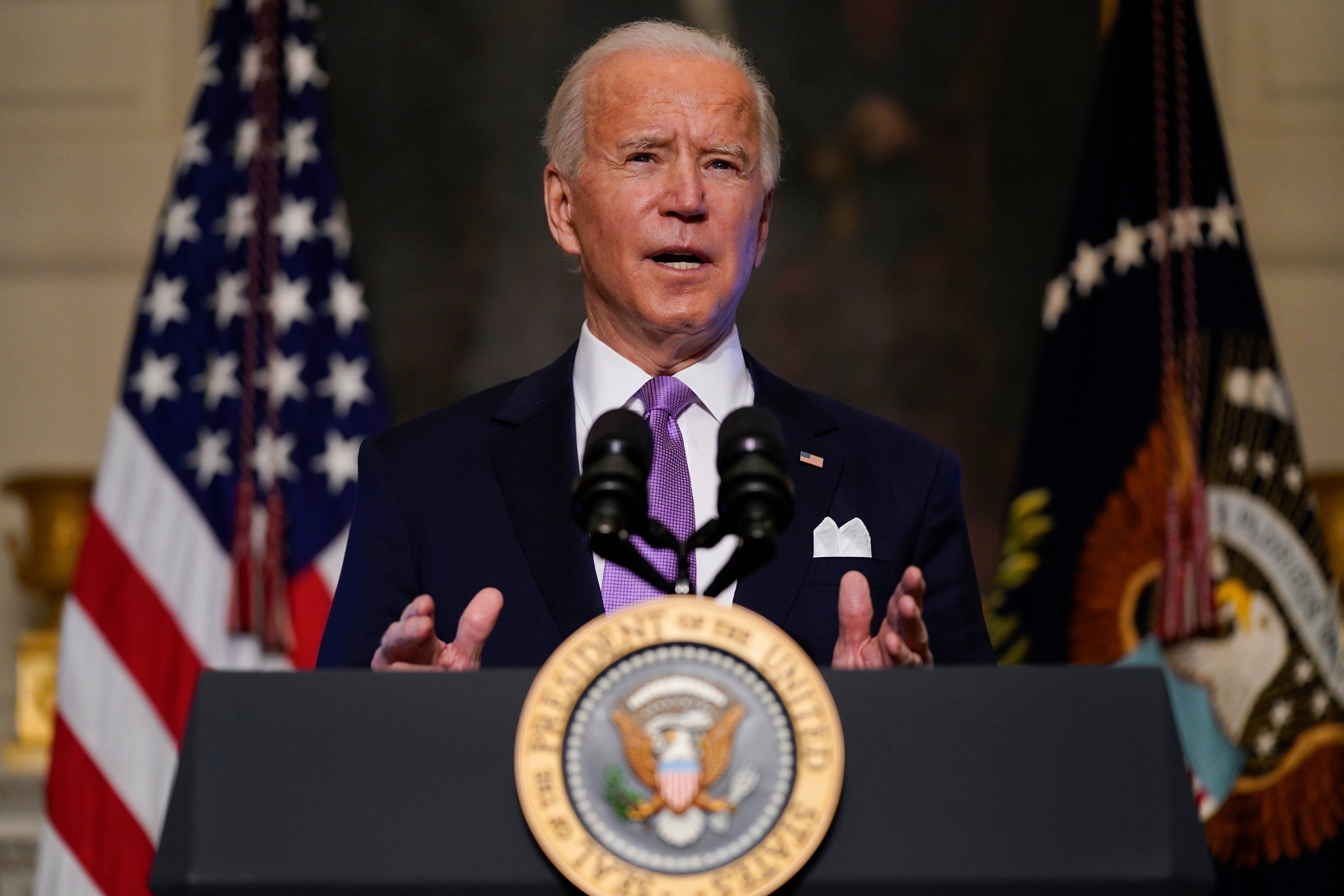 Related video: Biden orders 200m extra Covid vaccine doses in bid to vaccinate 300m Americans by end of summer
Joe Biden has held his first call with Russian counterpart Vladimir Putin, pressing his fellow president on the poisoning and arrest of opposition leader Alexei Navalny, the Kremlin's apparent involvement in a cyberattack last year that compromised the files of multiple US federal agencies and the Russian military's alleged bounty scheme against US troops in Afghanistan.
The new US president is eager to set a new tone in relations with Russia, its Cold War adversary throughout the second half of the 20th century, after his predecessor, Donald Trump, routinely gave Mr Putin the benefit of the doubt.
Republican senators lost a vote in the upper chamber on Tuesday seeking to block Mr Trump's upcoming impeachment trial as "unconstitutional", given that he is no longer in office, but the vote appeared to confirm Rand Paul's contention that the matter is "dead on arrival", with insufficient GOP support to convict the 45th president for inciting insurrection at the US Capitol earlier this month.