Neighbours – Who is Robert Robinson? – digitalspy.com
12 July 2019 NEWS
---
Paul Robinson will be receiving theultimate blast from the pastasNeighboursrevisits one of its darkest ever plots. The show has confirmed thatAdam Hunter will be reprising his roleas Paul's serial killer son, Robert.
Last seen in 2007, Robert's reappearance will also serve as the introduction of Harlow, who is revealed to be Robert's secret teenage daughter.
So, what did Robert do that was so bad that even Paul wants nothing to do with him? Let us refresh your memory.
1. He's the son of a golden couple
We know what you're thinking – Paul has even more kids? He certainly does. Back in the show's heyday, he was married to businesswoman andNeighboursicon, Gail Lewis. Paul and Gail were like the thinking man's Scott and Charlene, with added shoulder pads.
Despite the couple's popularity, their marriage was to be short-lived when Gail's father died in a car accident and she decided to leave Paul and Erinsborough behind – heavily pregnant with triplets.
In true Paul fashion, his involvement in their lives was minimal, and Robert, Cameron and Elle grew up without their father. Although Cameron and Elle were thick as thieves, Robert was withdrawn and isolated – and deeply resentful.
2. He's responsible forNeighbours' biggest disaster
In 2005, Neighbours celebrated its 20th anniversary in style by placing most of the cast on a joy flight to Tasmania. What could possibly go wrong? Well, quite a lot. A mysterious figure placed a bomb on the flight and an explosion ripped through the plane.
As they landed in Bass Strait, the incident claimed the lives of Harold's son, David, along with his wife, Liljana and daughter, Serena. The controversial decision to kill the characters in such brutal fashion had lasting repercussions, particularly as Harold attempted to strangle Paul in an act of revenge a few months later.
When Paul later received a poison pen letter in the aftermath of the crash, it became clear he was the intended target, but just who would do such an evil thing? Enter Robert… sort of.
3. He stole his brother's identity
Paul had already been joined by daughter Elle, and both were delighted when her brother Cameron arrived in 2006 to get to know his father better. There was just one little problem: it wasn't Cameron. Robert had never forgiven Paul his abandoning the family and been plotting an elaborate revenge as payback.
How elaborate? Well, Robert staged a trip travelling through Europe in order to get himself out of the picture. He then orchestrated a car accident that left good twin Cameron comatose in a rural hospital. Then he read Cameron's diaries in order to assume his more popular brother's identity and infiltrated Erinsborough. And you thought the Fake Dee saga was complicated.
So, as Cameron languished in a coma, 'Cameron' set about making Paul's life a misery and you guessed it – was revealed as the bomber of the joy flight.
4. He tried to ruin Paul's life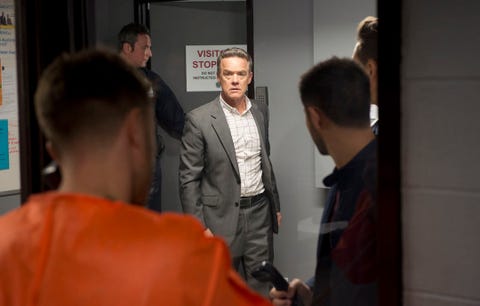 Channel 5
As Cameron, Robert set about dissecting Paul's perfect life piece by piece. He attempted to build distrust between Paul and his protégé Dylan, which ultimately led Paul to the sever the relationship with his surrogate son.
However, Paul's girlfriend Izzy proved harder to dispose of, with an attempt at gassing her being thwarted. Robert then resorted to recording conversations with her and edited it to imply that Izzy had been flirting with him. The Scooby-Doo scheme worked like a charm and Paul threw Izzy out.
Meanwhile, Robert added another kill to his list when he murdered one of Paul's business associates in order to scupper an important deal for his father. All the while starting a relationship with Susan's stepdaughter Katya. The devil works hard, Robert works harder.
5. He stole his own identity back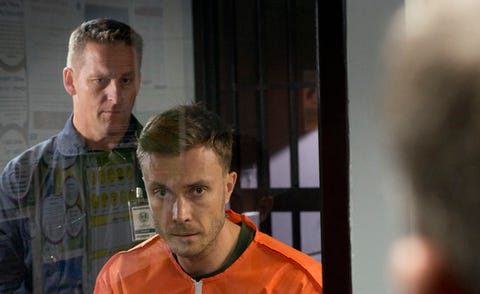 Channel 5
In order to kill Elle, Rob resorted to an old faithful: another bomb. As Elle drove to a certain doom, Robert visited Cameron in hospital to kill him too. To his shock, Cameron had woken up, attacked Rob, stole his clothes and raced to Erinsborough.
Unfortunately for Cameron, Paul and Izzy realised Cameron AKA Fake Cameron AKA Rob had been responsible for everything, and narrowly saved Elle's life. So, when Real Cameron arrived, he was promptly arrested – with no one believing his story of identity theft.
Meanwhile, Robert hopped into the hospital bed and faked a coma. Confused yet?
6. He attempted to kill Paul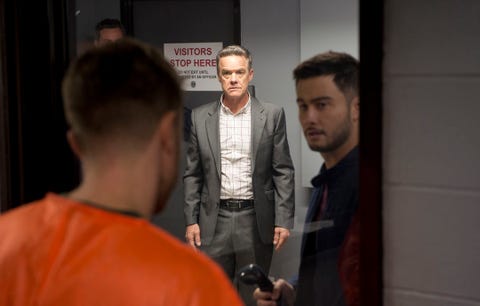 Channel 5
Although Elle found it hard to believe Cameron would commit such crimes, the evidence was hard to deny and as Robert woke from his coma, it was time for phase two.
He organised a remote father-son camping trip, in which Robert drugged Paul, tied him up down a mineshaft, and admitted all his crimes. Robert blamed Paul's absentee parenting for his reign of terror and left him to die as the mineshaft collapsed.
Paul survived but the incident permanently shaped his character in the coming years, as he reconnected with the rest of his many kids.
7. He attempted to kill Paul… again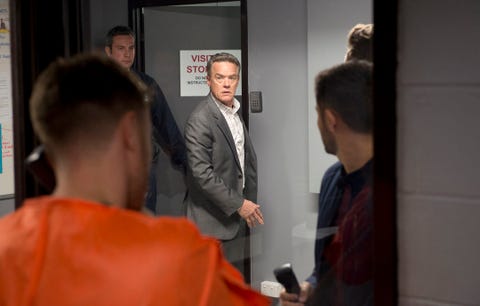 Channel 5
Finally exposed, Robert was on the run. Aware that his hatred ran deep, his family attempted to draw him out of hiding the only way they knew how – a fake wedding.
Paul and Gail staged a marriage ceremony, hoping that Robert couldn't bear to see his mum remarry the man that he thought ruined their lives. Sure enough, he couldn't stay away and shot his father. As Robert was arrested, Paul revealed his bulletproof vest. Beaten at his own game, Robert swore revenge.
8. He caused some trouble behind bars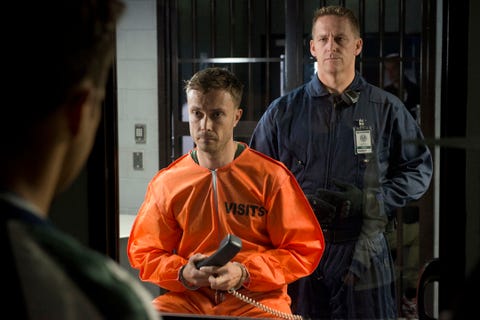 Channel 5
Even from his cell, Robert continued to wreak havoc. When he managed to successfully hide from the guards, everyone assumed he had escaped. The trick had fatal consequences when, in a tragic case of mistaken identity, Cameron was run over by Max Hoyland and died. Although coincidental, Robert finally succeeded in killing his brother.
In his final appearance, Robert testified at Max's manslaughter trial and pretended that he had reformed after therapy. Luckily, Toadie used Robert's feelings for ex-girlfriend Katya to expose that he was as dangerous as ever.
As Robert was dragged off kicking and screaming, he swore revenge one final time. Looks like Paul better watch his back!
Neighboursairs Robert's return scenes on Friday, July 12 at 1.45pm and 5.30pm on Channel 5 (UK) and 6.30pm on 10 Peach (Australia).
Read more news, spoilers and gossip on ourNeighbourshomepage
Want up-to-the-minute soaps news, spoilers and gossip on your social feeds? Just hit 'Like' on ourDigital Spy Soaps Facebook pageand 'Follow' on our@soapscoop Twitter account.
---