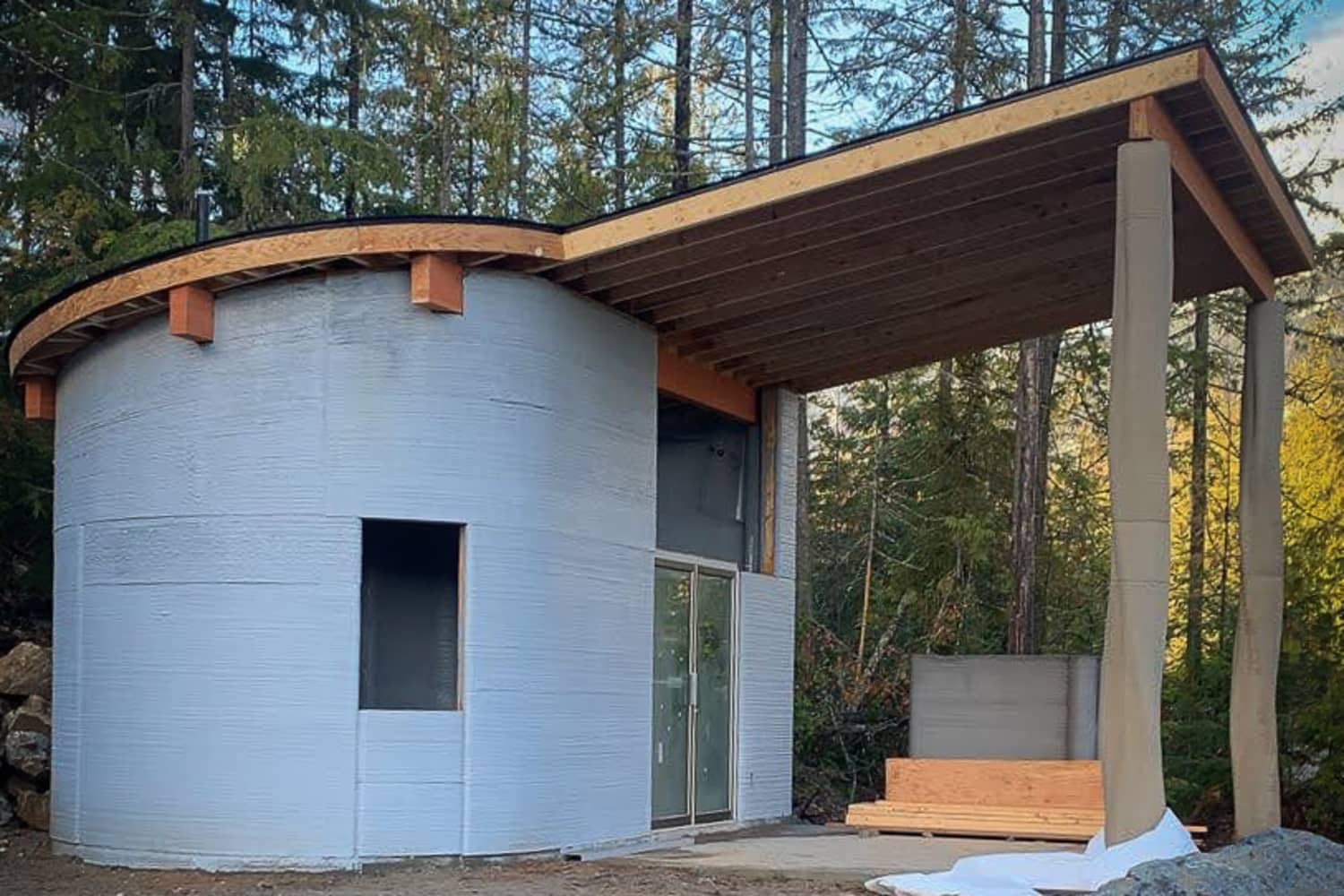 Netherlands-based construction company Twente Additive Manufacturing has constructed a 3D printed home in Canada with a design inspired by the Fibonacci sequence. Discovered by Italian mathematician Leonardo Fibonacci and considered one of the most famous formulas in mathematics, the Fibonacci sequence has been used prominently in Renaissance architecture. The company's 3D printed home assumes the form of a sweeping, curvilinear structure, translating into a spiral that connects the dwelling to its natural world.
The company wanted to create a home that joined rather than controlled its surrounding environment. Printed off-site with a Laticrete 3D Printing Mortar M68, the home is manufactured with thermal insulation that allows for a comfortable living situation inside the structure. Columns and shear walls hold up the exterior on the inside. "In designing our first printed building, we wanted to pay homage to the beauty found in nature," Twente Additive Manufacturing writes of the home. The company also wanted to showcase the flexibilities and possibilities of additive manufacturing methods.
A mezzanine adds extra space to an otherwise compact concrete home. Take a closer look at Twente Additive Manufacturing's Fibonacci house in the video below.
Additionally, watch the company's clip on how the off-site homes are constructed at their new locations.
Check out more of Apartment Therapy's 3D home coverage below.