Interior
Take a Virtual Tour of the Ice Hotel in Sweden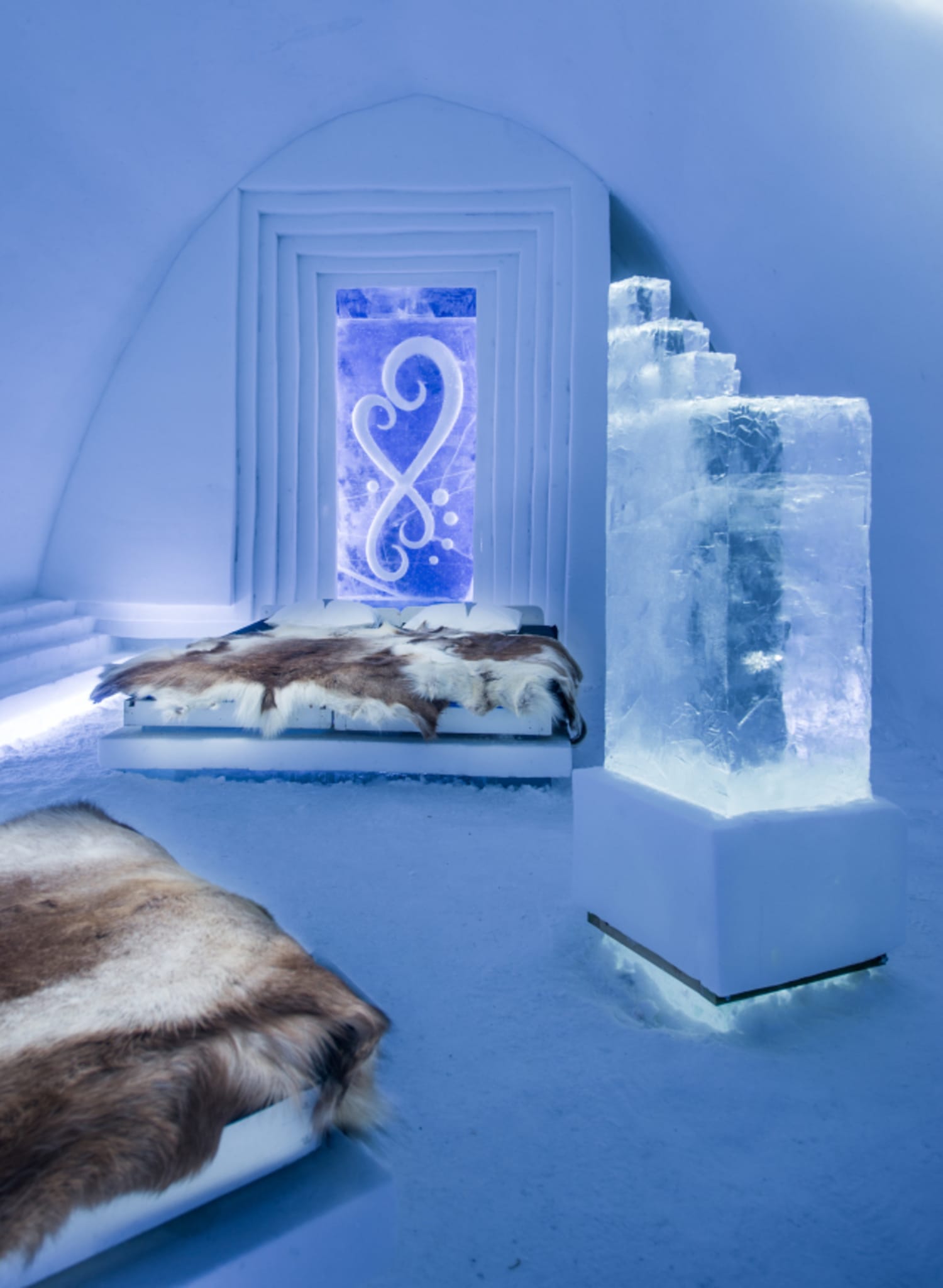 If you, too, watched "Frozen" and thought, "Wow, I'd love to live in Elsa's ice palace," we've got cool (pun absolutely intended) news: Sweden's Icehotel has created an augmented reality experience that allows travelers to tour the hotel from the comfort of their own homes this winter. The hotel—located in Jukkasjärvi, Sweden and built entirely of natural snow and ice from the Torne River—has 12 suites and one Ceremony Hall for small winter ceremonies, such as weddings and other celebrations.
With the ongoing coronavirus pandemic impacting travel, the hotel has taken to Instagram to give global audiences a peek into the dwelling. To virtually tour the Ceremony Hall, the Deluxe Suite Toybox, and more of the hotel, visit Icehotel's Instagram AR link on a smartphone. Locals, on the other hand, can experience the Icehotel between Dec. 11 and April 11, 2021. Once the winter portion of the hotel eventually melts into the Torne River, the permanent part that remains year round offers snow and ice experiences all throughout non-winter months.
"We know that many people are longing to travel, and we wanted to make the Icehotel experience accessible for those who may not be able to visit us right now," Icehotel CEO Malin Franck said. "So, we came up with the idea to create a virtual trip with the help of AR technology."
The Icehotel also offers glimpses into some of the suites on Instagram. Made entirely out of ice and snow, the suites are decked out with soft blankets and pillows. For those keen on a winter wonderland wedding, the Ceremony Hall assumes the form of a chapel with ice benches and intricate floral designs. Swipe through some of the images above, or even tour the inside of the Icehotel with the Instagram post below.