Interior
This '80s Material Is Back Big Time, and It's Coming for Your Living Room
We independently select these products—if you buy from one of our links, we may earn a commission.
Burl wood is everywhere again, and I can't get enough of this eye-catching design material that first made waves in the late 1970s and early '80s. What's great about it is that, depending on what colors and decorative accessories you pair it with, it can read as traditional or go more glamorous and mod, if that's more your style.
While burl furniture pieces are often pretty expensive due to their intricate, almost marbleized-looking finish that arises from overgrown knots and outgrowths in a tree's trunk or roots, you can find many smaller, more affordable burl items. It's all about strategic searching and being open to shopping secondhand, too. Lucky for you, I already found 10 stylish burl wood picks that are ready to ship right now and span a bunch of different price points. So if you're looking to refresh your living room, home office nook, or even a bedroom, consider something burl for its drama, warmth, and decorative staying power.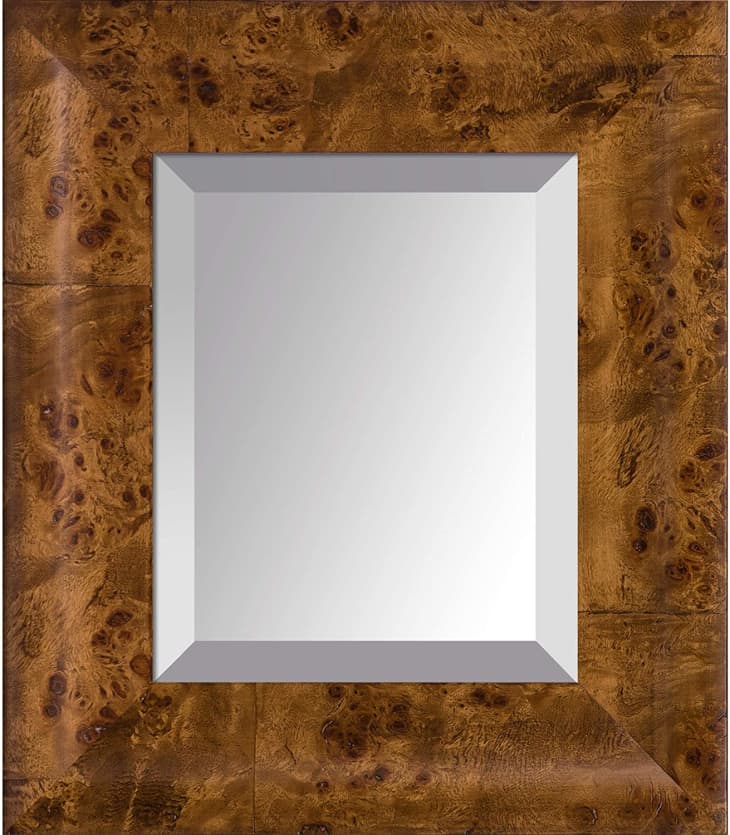 1. La Pastiche Havana Burl Mirror
At just under 16 inches tall and over a foot wide, this classic mirror is fairly petite in size but would look gorgeous leaning on a dresser or mixed into a gallery wall arrangement. The darker hues and beveled glass edges give it a more storied, antique look, and I bet no one will ever guess that it's an Amazon find.
Buy: La Pastiche Havana Burl Mirror, $117.97 from Amazon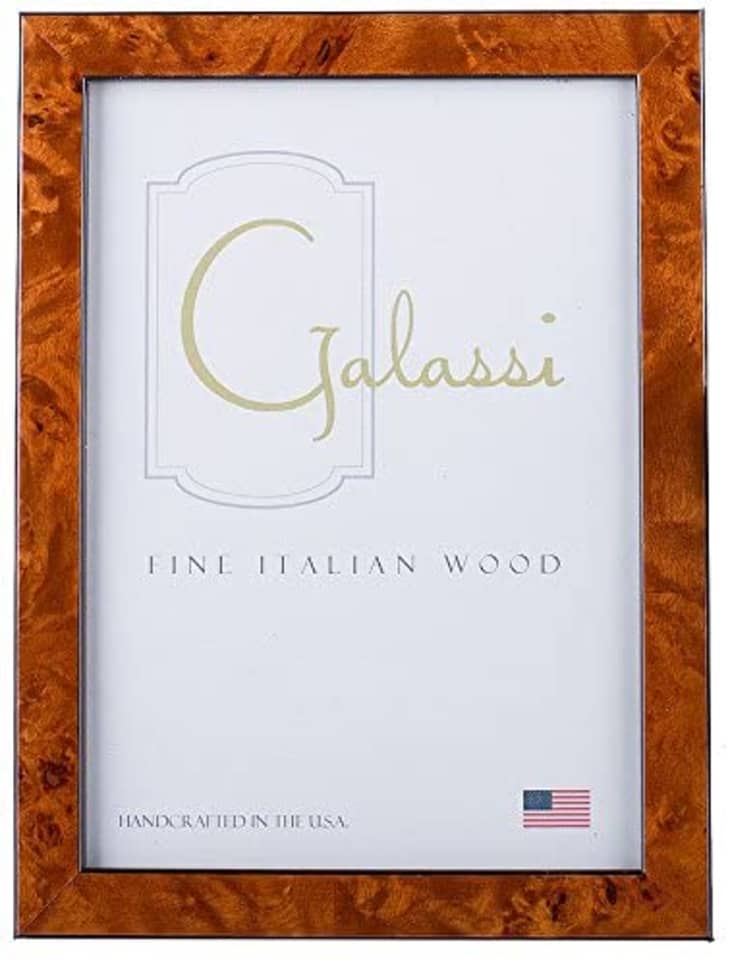 2. F. G. Galassi Handcrafted Fine Italian Wood Photo Picture Frame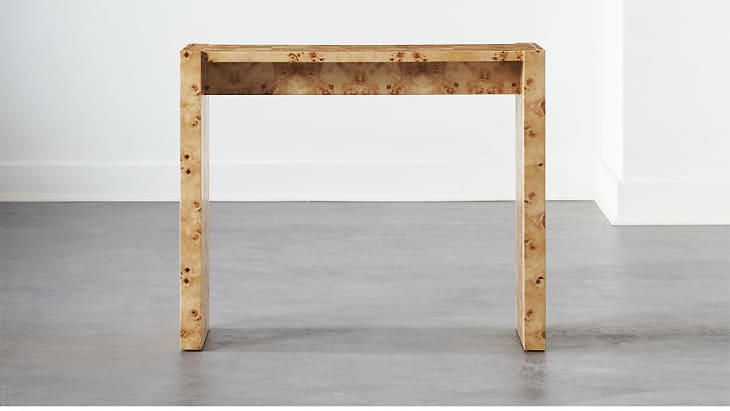 3. Niche Burl Wood Console Table
CB2 sells a variety of burl wood products, from trays and picture frames to large furniture items like this console table. While it would certainly look lovely in an entryway, this particular piece is, in fact, versatile enough to serve as a bar table, desk, or even a nightstand. With a depth of only 11 inches, it's great for small spaces, too.
Buy: Niche Burl Wood Console Table, $399.00 from CB2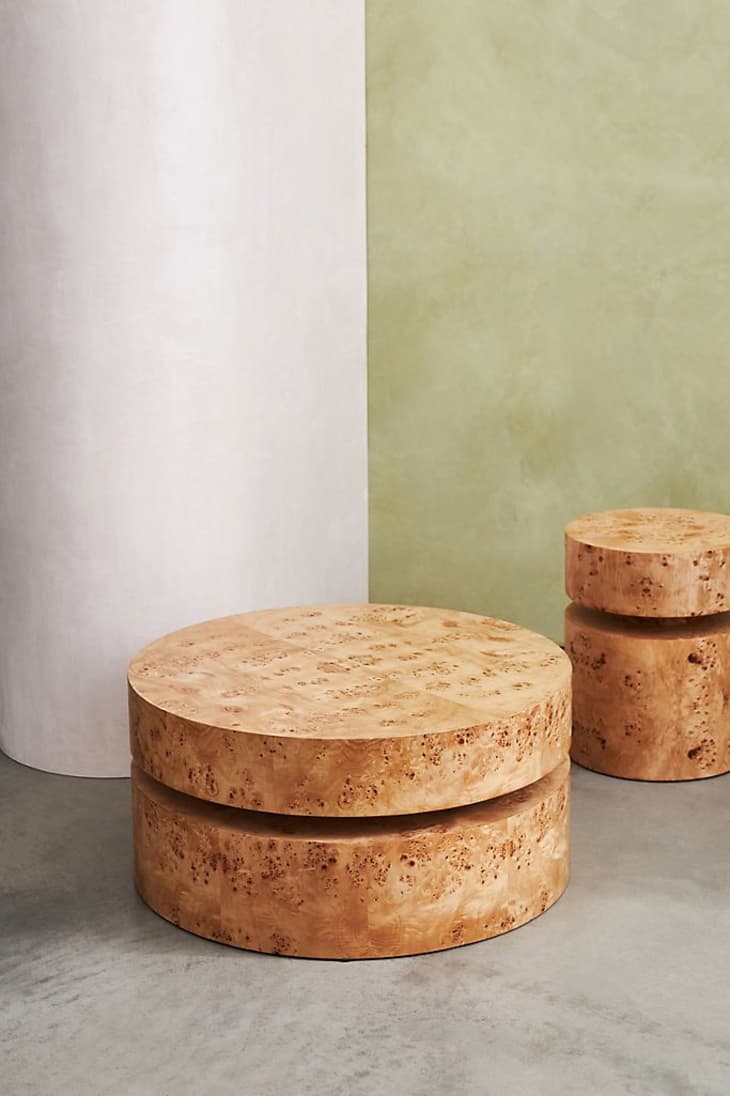 5. Lemieux et Cie Avenir Coffee Table
Add an eclectic touch to a living room with this round coffee table that's available at Anthropologie. You'll find that most burl furniture pieces are quite pricey, but I think this one is worth the investment, given its unique center cut-out and extra warm, bleached finish.
Buy: Lemieux et Cie Avenir Coffee Table, $1,698.00 from Anthropologie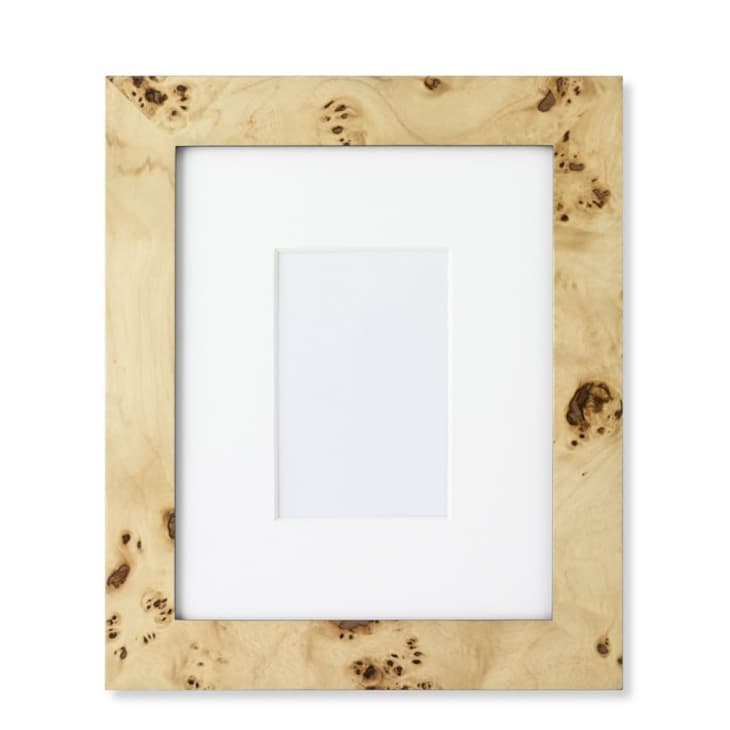 6. Exotic Burl Wood Gallery Picture Frame
If you find yourself drawn to lighter burl, then this picture frame that's available in five sizes is for you! Whether displayed solo or paired with a few solid wood styles, this burl beauty will add the right amount of intrigue and pattern to any setup without being visually overwhelming.
Buy: Exotic Burl Wood Gallery Picture Frame, Starting at $65.00 from Williams-Sonoma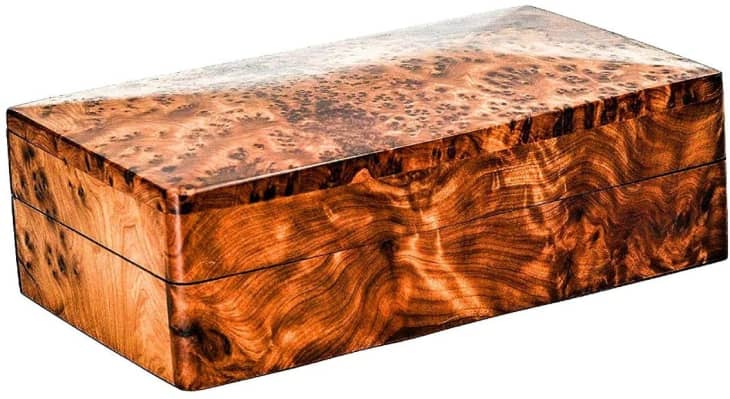 8. Bazaardi Wooden Keepsake Jewelry Box
Featuring a deeper, more reddish finish, this box from Amazon includes small compartments on the inside, making it an ideal storage system for earrings or other small trinkets. If you want something a little less, well, boxy, Bazaardi also offers a trunk-style organizer with a fancy gold clasp.
Buy: Bazaardi Wooden Keepsake Jewelry Box, $46.97 from Amazon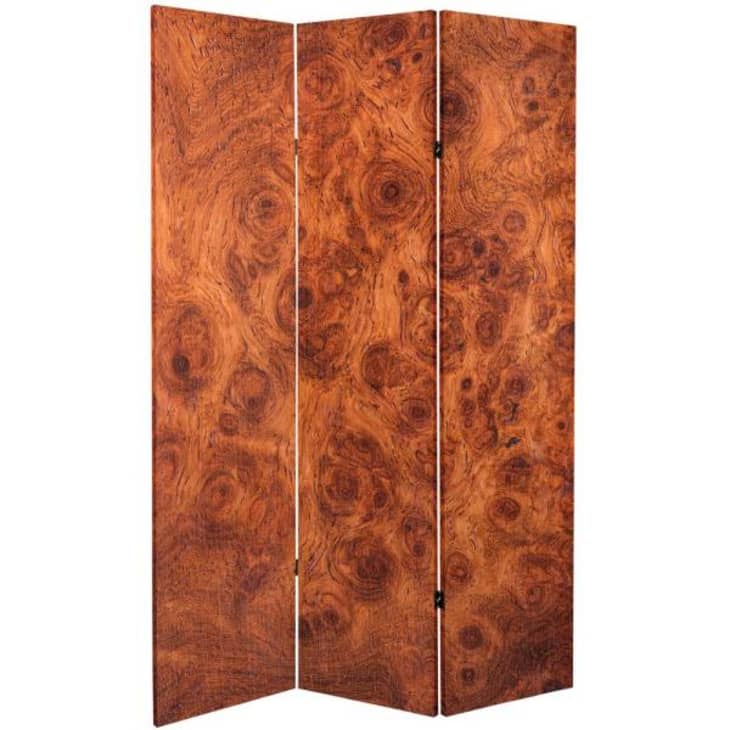 9. Burl Wood Pattern 6 ft. Printed 3-Panel Room Divider
Looking to section off your small space? A room divider like this one may be the key to doing so without sacrificing style. This eye-catching burl design is bound to add both a beautiful and functional touch to your room, and you can't beat the price for this level of detail.
Buy: Burl Wood Pattern 6 ft. Printed 3-Panel Room Divider, $159.00 from The Home Depot